The Effect of Globalized Media on Ideological Deviation of Young Adults
Ruqaiya Shaker Mansour

University of Baghdad, Iraq
Keywords:
Globalization, creed and media
Abstract
This study aims to identify the effects of globalized media on the creed deviation of young adults in the light of the challenges of globalization in all its forms. It aims to identify globalization's most important means; media, while clarifying its concept and its most important types and tools and employing all media means for learning and proper education. The latters are safeguarded from the influences and effects of globalization, developing the spirit of coexistence and peaceful dialogue with others and clarifying the effect of creed deviation on weakening the Muslim community. The importance of the topic lie in how to address and maintain the ideological values ​​and morals of our youth, make them aware of the challenges/dangers ahead, find solutions when confronting them and preventing media from controlling the minds and souls of young generations under the impact of the technical and technological development and the communication revolution.  The researcher has used the inductive and analytical approach to arrive at a clear impression about the topic.The most important results revealed that Islam is the religion of civilization and development, which supports every progress in the development of the spirit of thought, science and construction, and overcoming all difficulties while facilitating tasks and rooting ideological, intellectual concepts, maintaining young adults' identity, immunizing, and strengthening them against atheism by means of advice, guidance and role models.
Downloads
Download data is not yet available.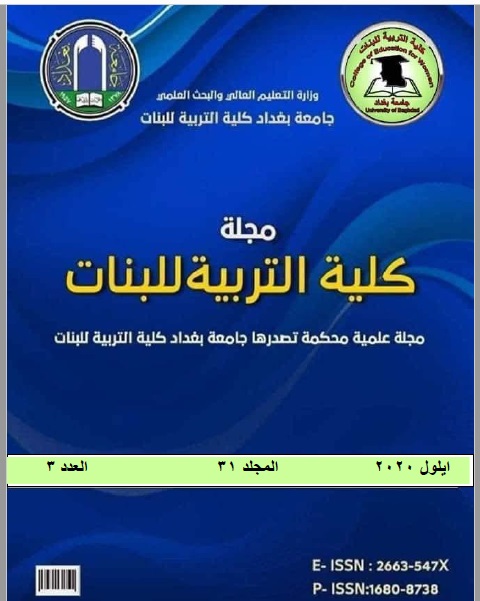 How to Cite
Mansour, R. S. "The Effect of Globalized Media on Ideological Deviation of Young Adults". Journal of the College of Education for Women, Vol. 31, no. 3, Sept. 2020, pp. 15-24, doi:10.36231/coeduw/vol31no3.2.

All articles published in Journal of College of Education for Women are licensed under a Creative Commons Attribution 4.0 International License.