Academic Boredom in the Light of some Variables of Academically Excellent Intermediate Stage Students
زهراء سعد العبودي , انتصار كمال العاني
Zahra Saad Al- Abboudi

Intisar Kamal Al-Anni
Keywords:
Academic, Boredom, Academic boredom
Abstract
Academic boredom is one of the most emotional problems that arouse an individual's fatigueness and lowers his interest. This is because of the environment's low efficiency and of spending long monotonous time. This state is characterized by having lack of interest, difficulties in concentration, and the desire to leave the class.  It is considered one of the most prominent forms of boredom widespread among students and the most severe and dangerous one that has negative effects and severe psychological and social problems. The current research aims to investigate a randomly selected sample of 335 students from the first and third grades at the directorates of education (Karkh and Rusafa) who suffers from academic boredom. Similarily, a statistical analysis sample of (350) students was selected. The researchers constructed the academic boredom scale, and then ensured its psychometric properties (Validity, Reliability, Discrimination). Furthermore, they used some statistical means, t-test for one and two Independent samples, and Pearson correlation coefficient. Results have shown that the study sample suffers from academic boredom at a low level. There are no significant differences at the level (0.05) on the scale of academic boredom according to the gender variable (male-female). There are statistically significant differences at the level (0.05) on the scale of academic boredom according to the grade variable (first and third grades) at a medium level and in favor of the third grade.
Downloads
Download data is not yet available.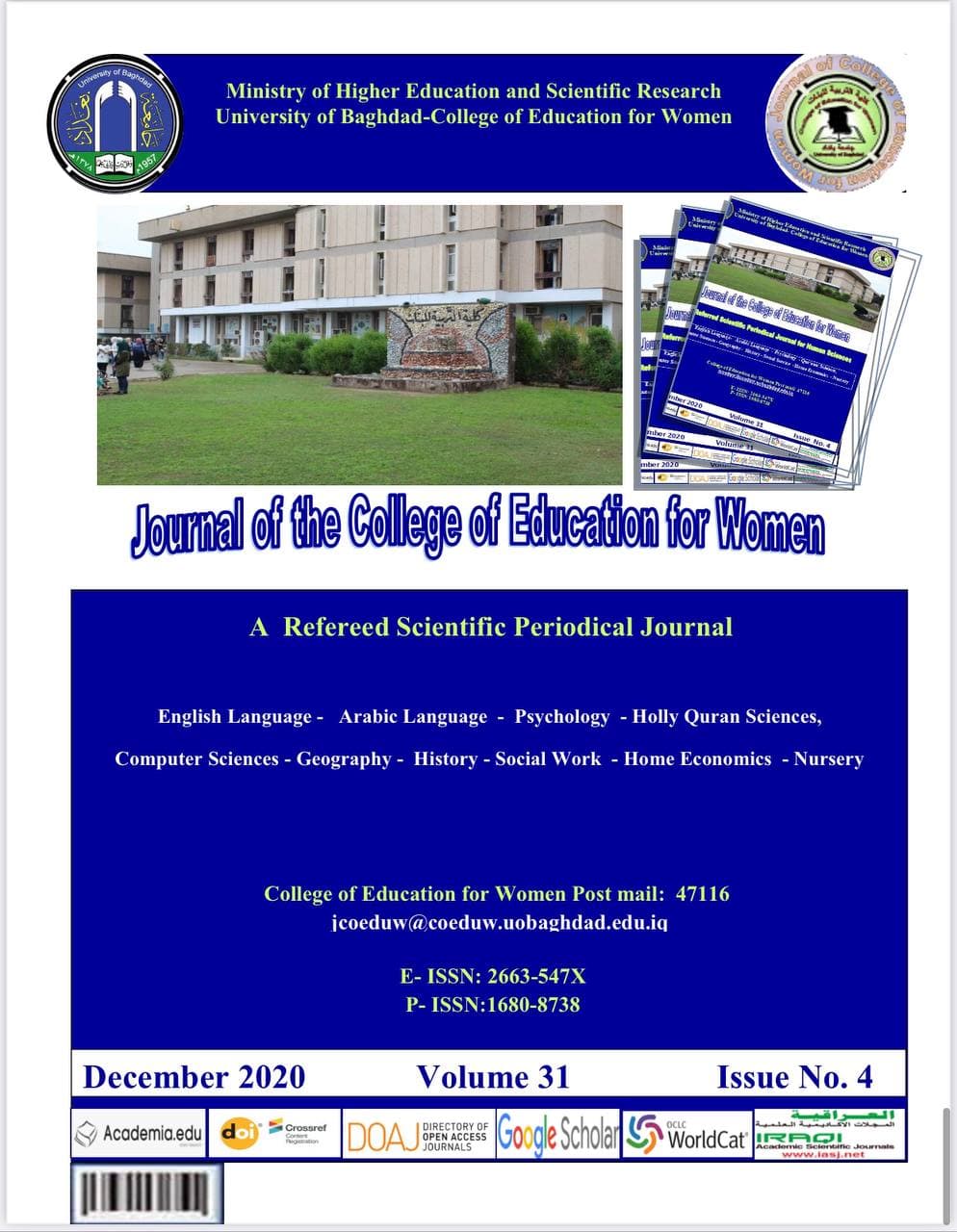 How to Cite
Al- Abboudi, Z. S., and I. K. Al-Anni. "Academic Boredom in the Light of Some Variables of Academically Excellent Intermediate Stage Students". Journal of the College of Education for Women, Vol. 31, no. 4, Dec. 2020, pp. 181-97, doi:10.36231/coedw.v31i4.1443.

All articles published in Journal of College of Education for Women are licensed under a Creative Commons Attribution 4.0 International License.