Using the Image in Teaching Arabic Language Vocabulary to Non-Native Speakers: The Experience of the Arabic Language Institute - King Abdul-Aziz University - as a Model
آمال موسى عباس الإمام
Amal Mussa Abbass Elaimam
Keywords:
Audio/Visual Aids, implementing, Teaching Aids, Teaching Arabic Language to Non-natives
Abstract
The study aims to demonstrate the importance of instructional methods in teaching Arabic language as a second language or teaching the Arabic language to non-native speakers. The study is in line with the tremendous development in the field of knowledge, especially in the field of technology and communication, and the emergence of many electronic media in education in general and language teaching in particular. It employs an image in teaching vocabulary and presenting the experience of the Arabic Language Institute for Non-Speakers-King Abdul-Aziz University. The study follows the descriptive approach to solve the problem represented by the lack of interest in the educational methods when teaching Arabic as a second language. Accordingly, the study is to answer the following questions: What is the importance of using teaching aids when teaching Arabic to non-Arabic speakers?What are the methods of employing (an image) as an instructional tool in teaching vocabulary? The study has reached that teaching aids are of great importance in studying the Arabic language for the non-native, the image of the audio and visual aids plays a great role in teaching vocabulary to the beginners. In its modern version, it helps directly in teaching the language from a distance and thus fulfills the hopes of many in teaching Arabic language and covers the acute shortage of a language teacher.
Downloads
Download data is not yet available.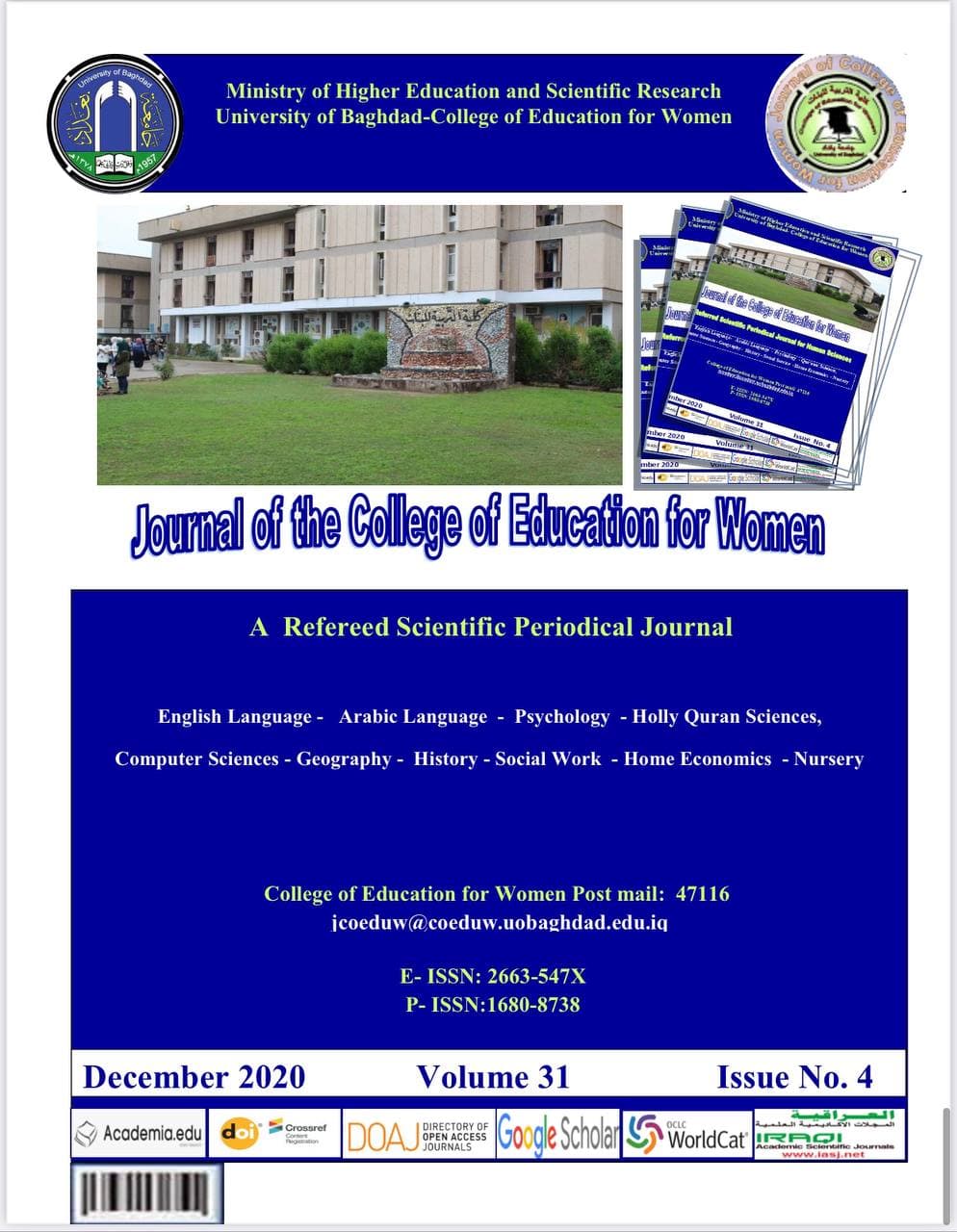 How to Cite
Elaimam, A. M. A. "Using the Image in Teaching Arabic Language Vocabulary to Non-Native Speakers: The Experience of the Arabic Language Institute - King Abdul-Aziz University - As a Model". Journal of the College of Education for Women, Vol. 31, no. 4, Dec. 2020, pp. 50-59, doi:10.36231/coedw.v31i4.1429.

All articles published in Journal of College of Education for Women are licensed under a Creative Commons Attribution 4.0 International License.