Variables (Bias-cut) of Tailoring and their Effect on the Quality of Fitting the Standard Pattern for Large-Shaped Iraqi Ladies
رشا علي صالح , بشرى فاضل صالح التميمي
Rasha Ali Saleh

Bushra Fadel S. Al-Tamimi
Keywords:
Bias-cut, large-shaped body, standard pattern
Abstract
The present research is descriptive and analytical by nature; it practically presents the method of implementing the standard pattern in an unconventional way using the bias-cut line. The study aims at investigating the variables of bias-cut and their suitability for fitting large-shaped Iraqi ladies. It also aims at exploring the artistic and innovative features of the bias-cut. Therefore, one needs to understand the rules and basics of clothing and the nature of the body to reach the maximum degree of control.Consequently, the study is to answer the following questions: What is the effectiveness of tailoring on the bias-cut in fitting a standard template of a large-shaped Iraqi ladies? Is it possible to obtain from the offered possibilities of bias-cut styles innovative designs that go with fashion lines?The study represents a new addition to the clothing industry through the use of unconventional methods in fitting the standard template. It helps to find innovative solutions and new entrances using design treatments. The sample of the study included (100) women stature chosen on purpose. The study has found that the use of the fitting variables contributed to increasing the fitting and avoiding the minor defects of the standard template. The study recommends focusing on treating some abnormalities in some body patterns, using optical illusions when designing clothes. This is due to the elasticity, softness and luxury of the bias-cut line, which helps hide and avoid the defects of the standard template and adjust them. The study suggested studying the variables of tailoring and their effect on the special-sized clothes group.
Downloads
Download data is not yet available.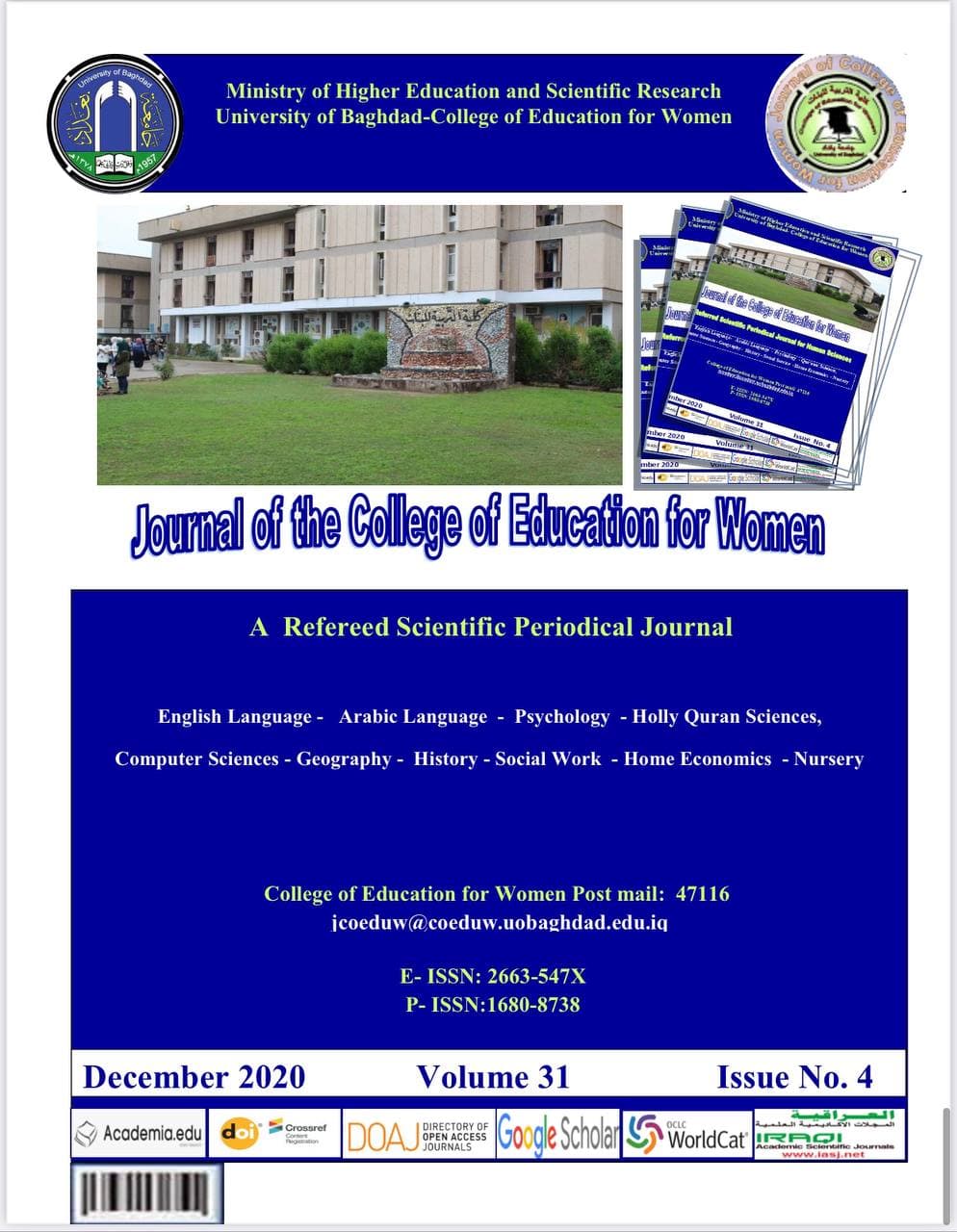 How to Cite
Saleh, R. A., and B. F. S. Al-Tamimi. "Variables (Bias-Cut) of Tailoring and Their Effect on the Quality of Fitting the Standard Pattern for Large-Shaped Iraqi Ladies". Journal of the College of Education for Women, Vol. 31, no. 4, Dec. 2020, pp. 160-8, doi:10.36231/coedw.v31i4.1440.

All articles published in Journal of College of Education for Women are licensed under a Creative Commons Attribution 4.0 International License.