Quranic and Sunnah Educational Principles of the Muslim Child
Intesar Zain Abideen Shahbaz
Abstract
Child's personality development in Islam, in fact, represents the building of the Islamic community and a step on the way for the establishment of life, state, law, and civilization in accordance with the blessed Islamic principles, in order to achieve the happiness of the human being and to protect the components of society and preserve human safety. Child is the issue of interest across many years.  Paying heed to childhood issues is not a recent one. The faith of these communities in the child's rights and his education, which makes a man who cherishes himself and his language and homeland.
     The success of Islamic goals, the happiness of the individual and the safety of society depend on the integrity of the process of education, which urge us to dedicate a great deal of our efforts, practices, and interests to the proper development and preparation of the child, to be a good person and a useful member of the Islamic community, and to have a constructive and effective role in life, as well as being prepared for the proper living in the context of great Islam, consistent with its reality and its own tendencies with Islamic law. According to the above, the problem of research in the principles and methods of religious education of the Holy Quran and the Sunnah of the Muslim child.
Downloads
Download data is not yet available.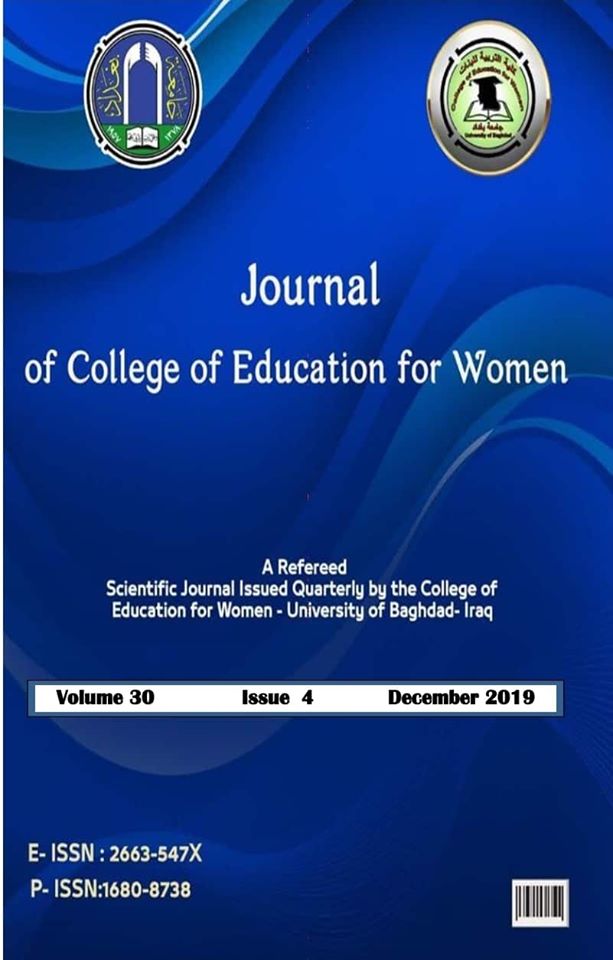 DOI: https://doi.org/10.36231/coedw/vol30no4.6
Received 3/2/2019                         Accepted 18/4/2019 
How to Cite
Shahbaz, I. Z. A. "Quranic and Sunnah Educational Principles of the Muslim Child". Journal of the College of Education for Women, Vol. 30, no. 4, Dec. 2019, pp. 93-06, https://jcoeduw.uobaghdad.edu.iq/index.php/journal/article/view/1306.

All articles published in Journal of College of Education for Women are licensed under a Creative Commons Attribution 4.0 International License.