Spatial Variation in Date Production and its Spatial Relationship to Climate in Central and Southern Iraq
Munaf Muhammad Zrzor

جامعة بغداد/كلية التربية ابن رشد للعلوم الإنسانية/ قسم الجغرافية

Fatimah Hamdi Saloom

University of Baghdad/ College of Education-IbnRushd for Humanities/ Department of Geography1
Keywords:
spatial variation, Dates, Agricultural climate
Abstract
The climate is one of the natural factors affecting agriculture, and the success of the cultivation of any agricultural crop depends on the nature of the prevailing climate in the area of its ​​cultivation. If the main elements of climate: temperature, rain and humidity, affect the various agricultural activities that can be practiced, and the stages of growth of agricultural crops and also determine the areas of spread. When the climatic requirements of any crop are well available, its cultivation is successful and comfortable. The research starts from the problem of spatial variation of date production spatially in the study area and the reason for choosing dates because of its economic importance, so the research will be based on the discussion of a basic hypothesis related to the relationship of climate central and southern Iraq to cultivate dates and spatial variability and prove the validity of this hypothesis and achieve the objectives of the study. Quantitative approach is used in different parts of the research to reach the conclusions of the research. It shows that the northern regions of the study area occupy the highest areas in the number of palm trees that are less in the south and east of the study areas, and that there is a strong correlation between certain types of dates and climatic elements that are represented by (the maximum and minimum temperatures and the relative humidity) while there are types Dates are associated with (manpower).
Downloads
Download data is not yet available.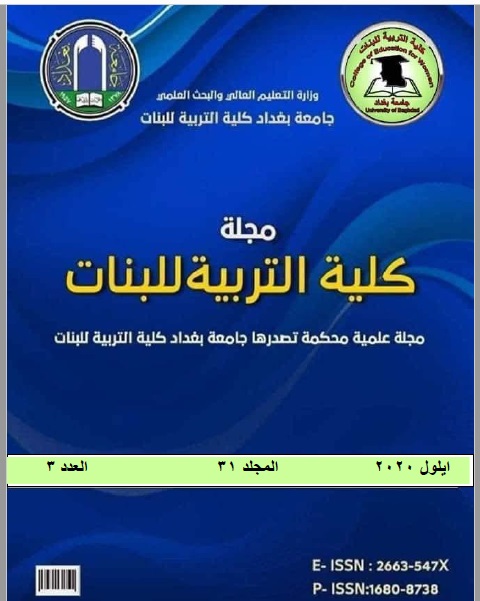 How to Cite
Zrzor, M. M., and F. H. Saloom. "Spatial Variation in Date Production and Its Spatial Relationship to Climate in Central and Southern Iraq". Journal of the College of Education for Women, Vol. 31, no. 3, Sept. 2020, pp. 144-61, doi:10.36231/coeduw/vol31no3.11.

All articles published in Journal of College of Education for Women are licensed under a Creative Commons Attribution 4.0 International License.