Problems Facing Working Women in the Labor Market (The Mall) as a Model:a Field Study in Al-RusafaArea/ Baghdad
Suaad Radhi Al Araji

كلية التربية للبنات/ جامعة بغداد
Keywords:
working woman, labor market, the mall.
Abstract
Most studies and research have tried to shed light on unemployment and employment in general, with less focus on the problems facing working women and the resulting social and economic consequences that threaten their human and professional lives. For women, working is one of the basic necessities for the sustainability of human life, and it constitutes an essential axis for both sexes and through it. It also gives a person the status and social status where the individual finds a ready opportunity to practice his intentions and desires, test his abilities and talents, and achieve his ambitions. The availability of full employment in general and the joining of women to the labor market is an important and fundamental factor in the sustainability of development. However, this contribution faces a series of obstacles due to the cultural environment and the social determinants that women face in Iraqi society, especially in the field of work in the informal sector, where society imposes strict restrictions on the quality and place of work.....
Downloads
Download data is not yet available.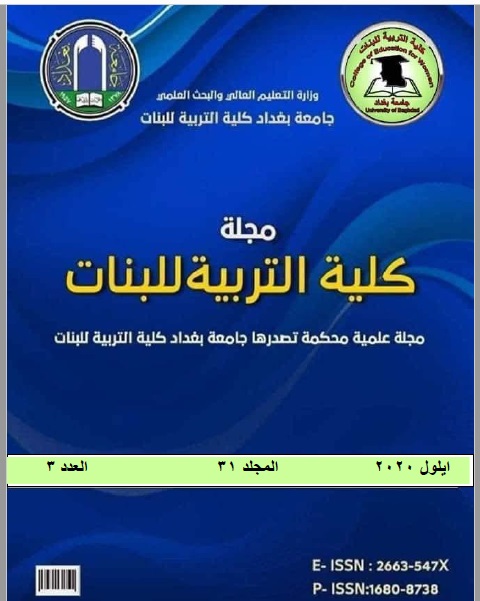 How to Cite
Al Araji, S. R. "Problems Facing Working Women in the Labor Market (The Mall) As a Model:A Field Study in Al-RusafaArea/ Baghdad". Journal of the College of Education for Women, Vol. 31, no. 3, Sept. 2020, pp. 126-43, doi:10.36231/coeduw/vol31no3.10.

All articles published in Journal of College of Education for Women are licensed under a Creative Commons Attribution 4.0 International License.