Humanizing the War in Pre-Islam Arabic Poetry
SuadadYousif Abdul-Ridha Al-Humairi

مديرية تربية الكرخ/ الثانية
Keywords:
personification, war, Pre-Islamic poetry
Abstract
Personification in Arab poetry is not confined to the abstract items in nature: it trespasses them to include more than that. We found after reviewing the anthologies of the poets tens of the personified items are full of human attributes - via personification- such as speaking, moving, feeling human feelings.. Personification formed a remarkable feature in the relationship between poets and war, which was clear in the Pre-Islamic poetry, because it occupied the minds of the ancient Arab mindset. The poets have envisioned war as ugly as a force that brings destruction and devastation. The paper aims at stating the position in which poets personified war with female tributes. Thus, it is impregnated, conceived, and produced birth like a woman. War is personified into the level of women. The importance of the research is to clarify the ability of poets to employ humanities in the humanization of war, as the poets were able to get war away from its real sense (as an abstract meaning) by personifying it. It possessed many human traits; especially the traits of the female, such as tenderness and betrayal in their view the image of war and woman are identical taking the war into the level of human feelings, and endowing it with semantic dimension by personifying it.  Personification was manifested in the best of its forms in the selected poems. The poets viewed war to the level of the female human nature in form and content.
Downloads
Download data is not yet available.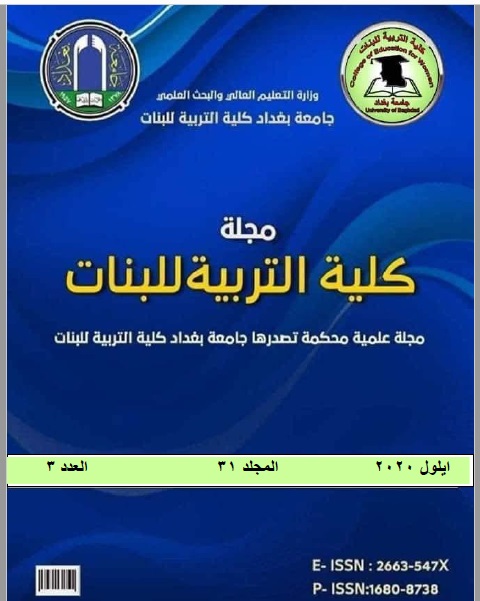 How to Cite
Al-Humairi, S. A.-R. "Humanizing the War in Pre-Islam Arabic Poetry". Journal of the College of Education for Women, Vol. 31, no. 3, Sept. 2020, pp. 52-63, doi:10.36231/coeduw/vol31no3.5.

All articles published in Journal of College of Education for Women are licensed under a Creative Commons Attribution 4.0 International License.