The Conflict of Active Regional and International Powers over Nagorny Karabakh Region
وداد حسين خضير علي , و مهيمن عبد الحليم طه الوادي
Widad H. K. Ali

Muhaymin A. T. Al-Wadi
Keywords:
Conflict, International powers, Nagorny Karabakh, Regional powers
Abstract
      The current study is descriptive; it focuses on studying the contemporary geopolitical problem, and sectarian differences in Caucasus. Nagorno-Karabakh is considered an important disputed region nowadays. Many parties and states participated in this dispute, especially after the conflict had developed into an open war between Armenia and Azerbaijan. Thus, the study aims to examine the causes of the conflict in this region, analyze the international positions on this conflict, and find if Armenia was able to occupy this region. The methodology adopted by the researchers is the functional approach, and the theory of power analysis that Cohen created for analyzing all strengths that drove each of the parties to compete with one another other over the vital area. Among the most important findings of the research are: the multiplicity of causes of conflict in this region; one of which is the passage of one of the most important energy pipelines, Baku-Tbilisi-Ceyhan line, and the different positions and roles of the actors in this conflict, where some of which support the state of Azerbaijan, and others support the state of Armenia according to what serves their interests. Armenia was able to occupy Karabakh region, and other areas surrounding it that constitute a fifth of the area of ​​Azerbaijan through the war between them since 1989. The study concluded that the conflict is sectarian, ethnic and historical. Armenia considers Karabakh a starting point to achieve the ambition of the united states of Armenia.                                                    
Downloads
Download data is not yet available.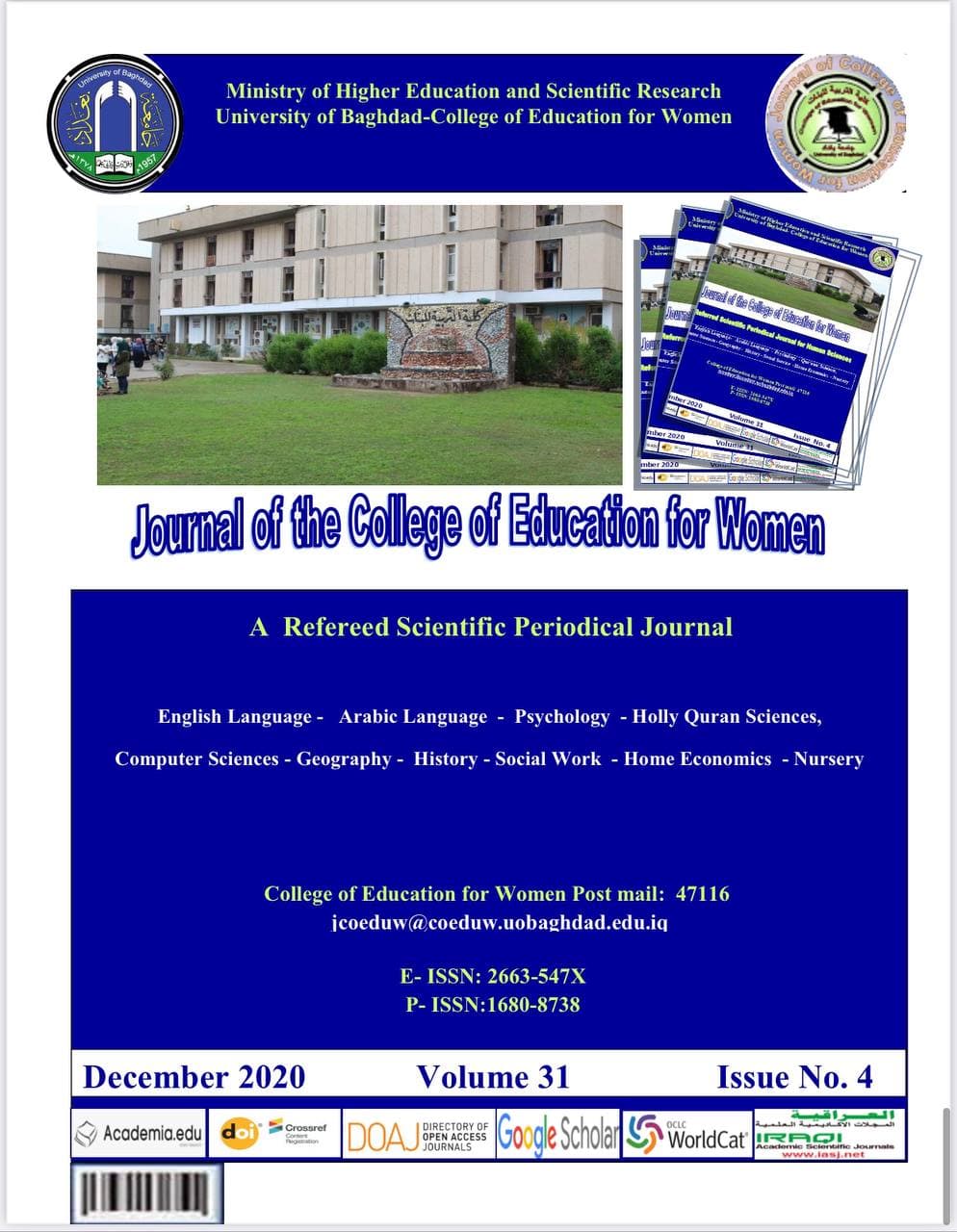 How to Cite
Ali, W. H. K., and M. A. T. Al-Wadi. "The Conflict of Active Regional and International Powers over Nagorny Karabakh Region". Journal of the College of Education for Women, Vol. 31, no. 4, Dec. 2020, pp. 115-27, doi:10.36231/coedw.v31i4.1436.

All articles published in Journal of College of Education for Women are licensed under a Creative Commons Attribution 4.0 International License.