John Tyler and his Role in the America Domestic and Foreign Policy (1841-1845)
Eman Mutaib Muhe

قسم التاريخ /كلية التربية/ الجامعة المستنصرية
Keywords:
Jhon Tyler,Mexico,Opposition,United States
Abstract
The current paper highlights an important character represented by the American president John Tyler 1841 – 1845, who is considered the tenth American president. The importance of this paper lies in identifying his personality in terms of his upbringing and the political activities he practiced before assuming the presidency and his most significant internal achievements, which showed his decisions as a president. He was fully prepared to support national policies since they do not exceed the authorities of the states. With his achievements in the foreign policy, he was capable to draw and define the features of the American foreign relations that were in harmony with the general situation in the United States of America at that time. John Tyler came to power after the death of President Henry William Harrison in 1841, without elections. Being vice-President resulted an opposition from his political opponents, as well as his opposition to some of the previous laws of president Andrew Jackson, which consequently led to the resignation of whole Ministers (except the Minister of Foreign affairs), however, he has appointed new Ministers. After that he had been expelled from Whig Party, so he remained without any partisan support, because John Tylers' achievements were not at the required level, except for some legislation issues, that including the agricultural distribution law of the land for the settlers in 1841, then as trying to cover his failure within external directions especially with Britain in 1842 and China in 1844, in order to strengthen trade relations and resolve border issues, John Tyler had achieved some matters by joining Texas to the United States, after its secession from Mexico in 1844.
Downloads
Download data is not yet available.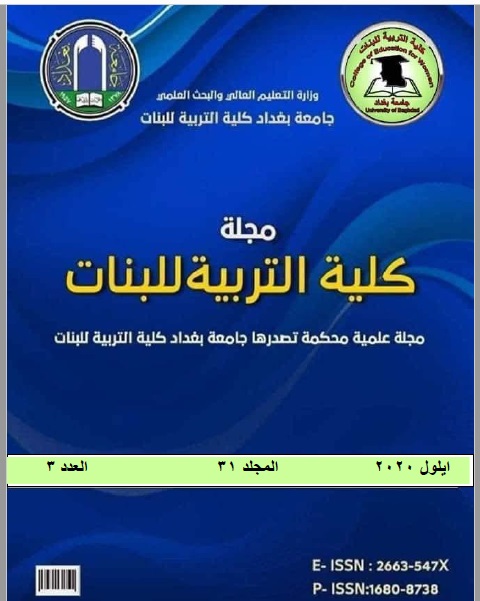 How to Cite
Muhe, E. M. "John Tyler and His Role in the America Domestic and Foreign Policy (1841-1845)". Journal of the College of Education for Women, Vol. 31, no. 3, Sept. 2020, pp. 104-13, doi:10.36231/coeduw/vol31no3.8.

All articles published in Journal of College of Education for Women are licensed under a Creative Commons Attribution 4.0 International License.