Spatial Analysis of Soil Characteristics and its Effect on Determining the Susceptibility of lands of the RasheedRegion: A Study in Soil Geography
Aseel Majeed Ahmed

Ministry of Environment / Technical Department

Jinan Abd Al Ameer Abass

University of Baghdad / College of Education for Women / Department of Geography
Keywords:
AlRasheed county, landcapability, land classification
Abstract
Twelve pends were selected and distributed on three verticals transects paths on the Tigers river in Al Rasheed county.Passing through land covers, that classified and covers the whole region. Based on the 8 Landsat of the year 2015. It was oriental classified by using Erdas 10.2 . The pedons were distributed on the area of each varicty of these classes. the series of soil according of the transect series (DW74,MMg,DMu6 , Df96) respectively were represented P1 , P2 , P3 , P4  .
The second transits series(DM97,MM5,DM96,DF115) respectively were  represented P5 , P6 , P7 , P8  .The third  transits series(DM46,MMg,MF12,MM11) respectively were  represented P9 , P10 , P11 , P12  .The highest variation was the salinity (Ec) Electrical conductivity and the value of coefficient of variance c.v (112.2) and the lowest variation was for (Ph) soil reaction and its value of c.v (3.26).The land of the study area was classified into four classes of capability according to the USA classification of land capability classification (1960) Class I , Class II , Class III , Class IV . The largest area was the third class with (19672)ha . and the lowest area of the first class was (5224)ha , It was found that the most important determinates in subclass capability is the problem of salinity which was highly , and the watertable of Imperfectly drained type . The Capability Units category included internal drainage,W3 , Salinity , C3 and C2 .
Downloads
Download data is not yet available.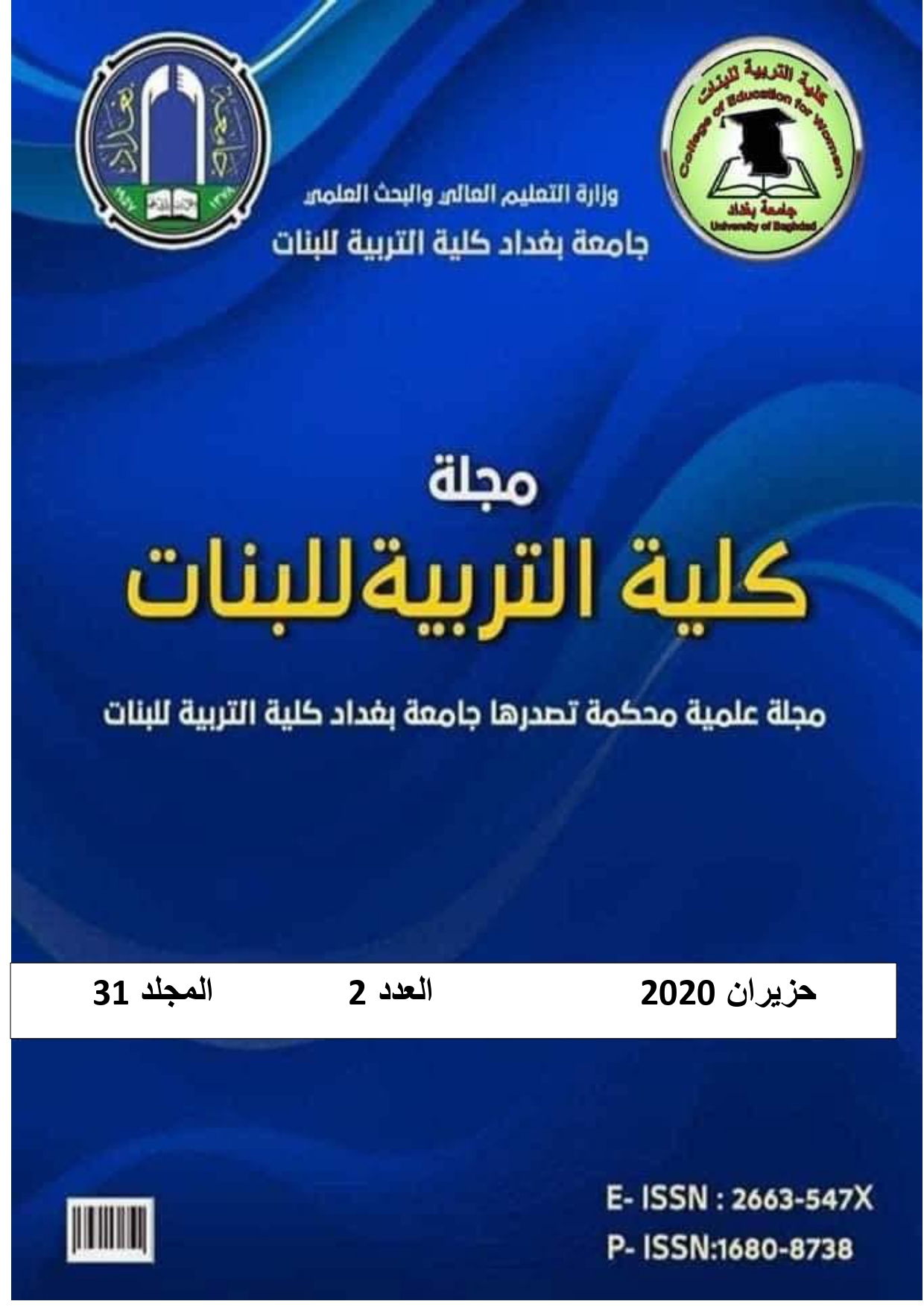 How to Cite
Ahmed, A. M., and J. Abd Al Ameer Abass. "Spatial Analysis of Soil Characteristics and Its Effect on Determining the Susceptibility of Lands of the RasheedRegion: A Study in Soil Geography". Journal of the College of Education for Women, Vol. 31, no. 2, June 2020, pp. 104-21, http://jcoeduw.uobaghdad.edu.iq/index.php/journal/article/view/1355.

All articles published in Journal of College of Education for Women are licensed under a Creative Commons Attribution 4.0 International License.