Evaluating the Indicators and Quality of Potable Water Networks in Al-Shatrah City
سميع جلاب منسي السهلاني
Sumiea Challab Mansi Al-Sahlanee
Keywords:
facilities, indicators, potable water projects, residential areas
Abstract
The present paper aims at evaluating the vailability quality and future horizons of potable water in the city of Shatra as a model. This is done in accordance with certain subjective and objective factors alongside the classification map of Shatra as a residential area. This system follows geographical studies specialized in urban construction. The problem of the present paper as well as the data approaching that problem have been chosen from the records of 2018. The researcher offered (919) questionnaire forms to be answered by a sample of dwellers in that area. Besides, the researcher also followed lab analysis of water samples collected from districts in the city of Shatra. GIS technology was also used to arrive at the real water share people are supposed to receive and the quality of potable water they actually have. It has been found that there is a clear scarcity in potable water where an individual is supposed to get 250 liters a day and that has not yet been achieved. Water Purification facilities are small in number and cannot meet people's need for potable water. This is because the production energy for those facilities is supposed to be from 175-to-1000 cubic meters per hour. However their best production did not exceed the 140-800 cubic meter per hour. The gross need for potable water was estimated to be 8908500 cubic meter per hour. Water shortage is thus of about 585 cubic meter per hour. The future shortage is calculated to reach 46800000 cubic meter per hour in 2028. Above all, water was not good for use by dwellers as it does not meet world standards of healthy potable water.
Downloads
Download data is not yet available.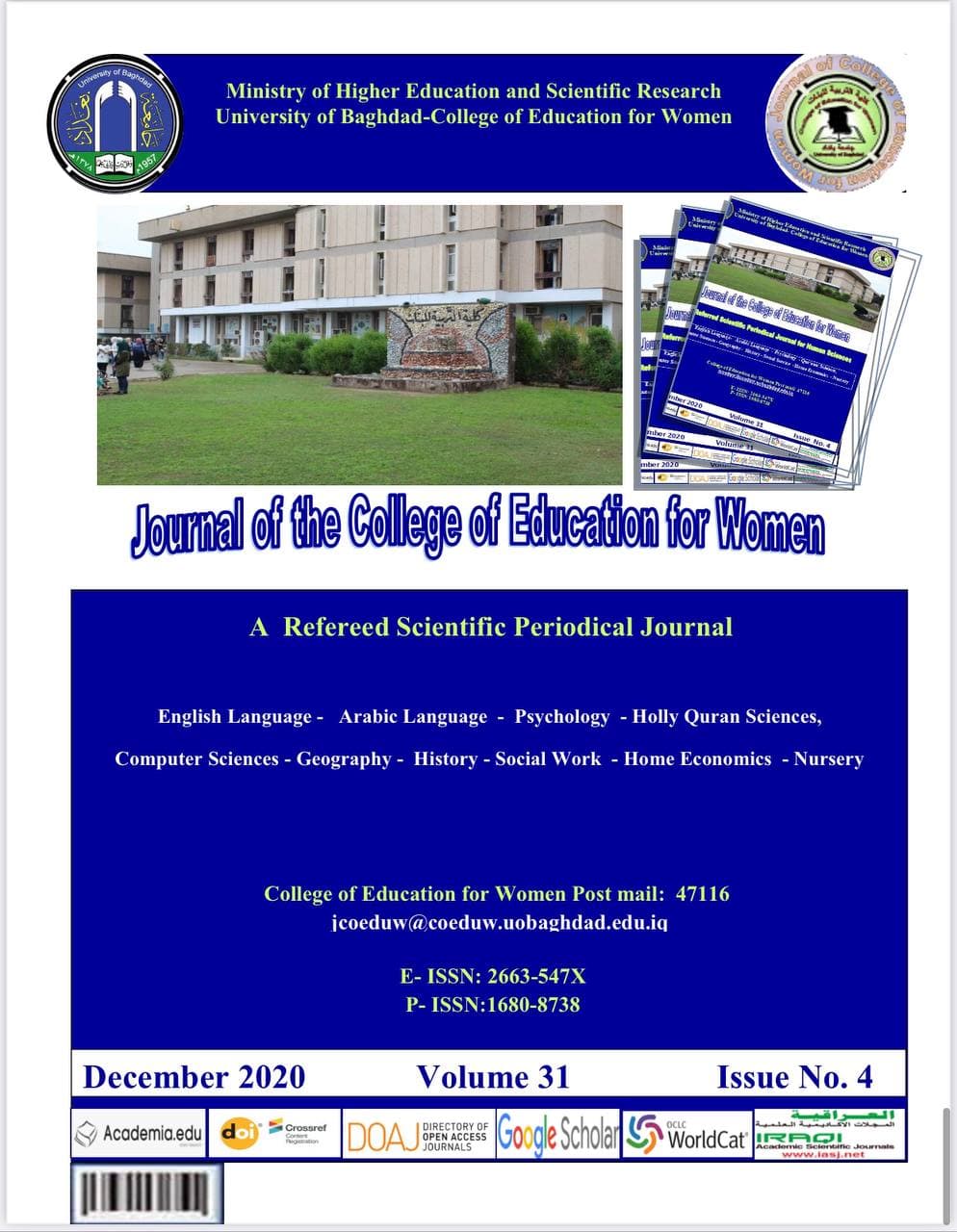 How to Cite
Al-Sahlanee, S. C. M. "Evaluating the Indicators and Quality of Potable Water Networks in Al-Shatrah City". Journal of the College of Education for Women, Vol. 31, no. 4, Dec. 2020, pp. 95-14, doi:10.36231/coedw.v31i4.1435.

All articles published in Journal of College of Education for Women are licensed under a Creative Commons Attribution 4.0 International License.