Obese Women and Choosing Ready-made Clothes: Difficulties and Choices
Shaimaa Khaleel Fadhil

University of Baghdad / College of Education for Women
Keywords:
obesity, clothing, ready-made clothes, binary classification.
Abstract
Thisstudy aims to determine the specifications of obese women accordingto the heightand type of obesity. It also aimstoidentify the significance of differences in choosing ready-made clothes for the research sample. Finally, the significance of differences in choosing ready-made clothes according to the variable of binaryclassification ofobesity is also identified.The study sample includes obese women: employees, non-employees and students with the age group (18-50) years.The weights and lengths of the sample have been taken to suit the group of obese women.Aquestionnaire in the form of an open question was distributed among (50) obese womenso as to extract the items of the questionnaire. After that, the questionnaire was distributed among (100) obese women to obtain answers. Thedata were statistically analyzed and the BMI indicated thatthere were four types of obesity for the sample studied: overweight and high obesity, very high obesity, excessive obesity, and obese to the extreme.Itwas called abinary classification. The first type included (42) obese women,whilethe second type included (58) obese women .The bodies of the sample were identified: (22%)of the sample representedshort obese women,the ratio of (68%) represented obese women of medium-length, and the proportion of (10%)represented tall obese women. It has become clear through the recognition of the significance of differences when choosing clothes in general, that  they areall statistically significantexcept for the seventh item (the best clothes are those with dark-colors, because they make me look thinner). Besides,there are no individual differencesin the sample responses in favor of the answer (sometimes) at the rate of (5.180).
Downloads
Download data is not yet available.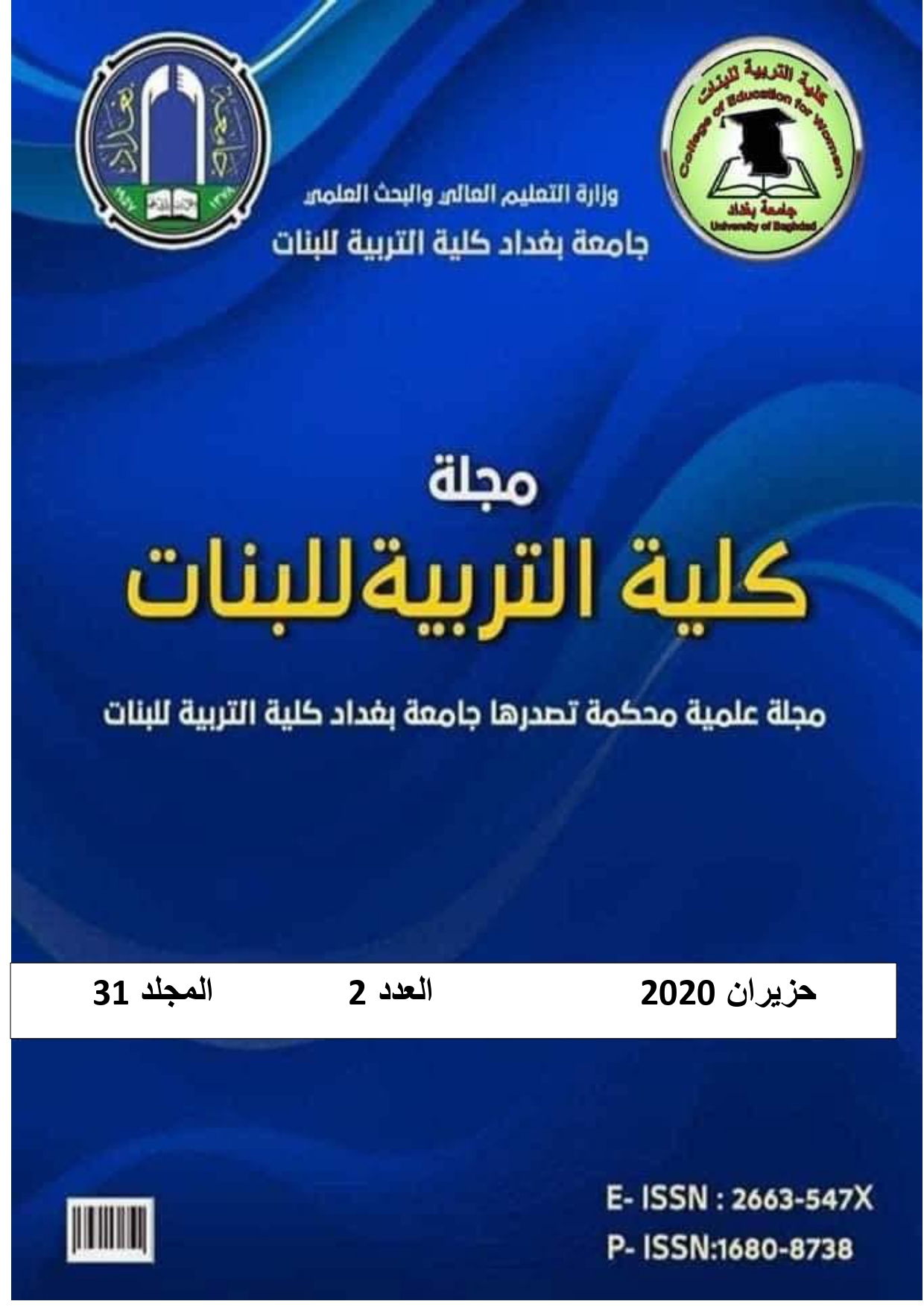 How to Cite
Fadhil, S. K. "Obese Women and Choosing Ready-Made Clothes: Difficulties and Choices". Journal of the College of Education for Women, Vol. 31, no. 2, June 2020, pp. 85-03, http://jcoeduw.uobaghdad.edu.iq/index.php/journal/article/view/1354.

All articles published in Journal of College of Education for Women are licensed under a Creative Commons Attribution 4.0 International License.