Shatt Al-Gharraf in Ancient and Modern Maps
سالار علي خضر
Keywords:
river, maps, marshes, downstream, sediments
Abstract
This research aims to shed light on the geography of Shatt Al-Gharraf, one of the main branches of the Tigris River south of the sedimentary plain, where the changes exposed by this Shatt (river) were followed by a set of old and modern maps, which date back to the years(3000 BC, 1771 AD, 1810 AD, 1944 AD, 1959 AD, 2009 AD, 2017 AD).Through this research, Shatt al-Gharrafwas found to be an integrated river in terms of the geomorphological phenomena of the rivers (river meanders, river islands, marshes, and estuary). Besides, it was exposed to several changes especially itsdownstream in the Euphrates. It was previously flowing into the Euphrates but due to a number of factors such as the shortage of water in the Tigris River in recent years and the establishment of many systems on Shatt Al-Gharaf, as well as the river sediments and the establishment of the General Downstream Trocar, all led to the disconnection between Shatt Al-Gharraf and the Euphrates.The old maps showed that in the past, Al-Gharraf was flowing into the Euphrates River at Nasiriyah, but due to the accumulation of sediments in Shatt al-Gharraf tributaries, the Shatt started to head east towards the central marshes.Moreover, the construction of the General Downstream Trocar was one of the reasons for the disconnection of Al-Gharaffrom the Euphrates in the city of Nasiriyah. TheAncient maps of the 18th century showed that Al-Gharraf was present in both branches, Al-Badaa and Al-Shatrah.
Downloads
Download data is not yet available.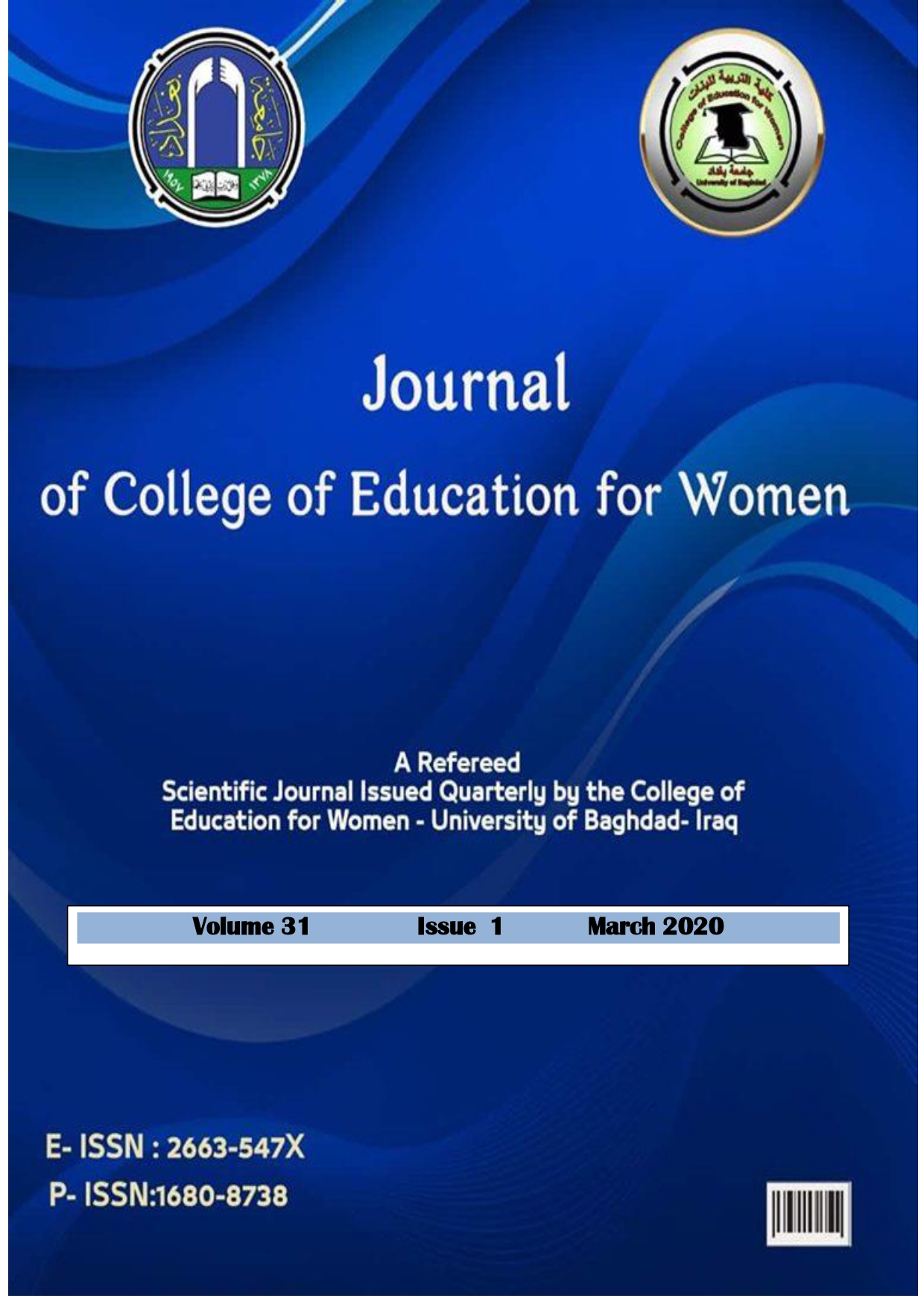 DOI: https://doi.org/10.36231/coedw/vol31no1.10
  Received 18/11/2019              Accepted 25/2/2020
How to Cite
Khidher, S. A. "Shatt Al-Gharraf in Ancient and Modern Maps". Journal of the College of Education for Women, Vol. 31, no. 1, Mar. 2020, pp. 152-67, http://jcoeduw.uobaghdad.edu.iq/index.php/journal/article/view/1336.

All articles published in Journal of College of Education for Women are licensed under a Creative Commons Attribution 4.0 International License.