Conformity and nonconformity and their relation to the emotional balance of high school students
Jihan Abid Haddad al-Qaisi
Keywords:
appeasement -emotional equilibrium contrary students.
Abstract
 Complex and complex psychological processes are complexand are the result of convergence, convergence and interaction between variables, including the subject of mediation or group or individual and psychological processes involved in the variance, including - personal knowledge and emotional tone (Osman, 1987, p. 8 ). An emotionally balanced individual has the ability to endure and delay meeting needs and has the ability to endure as much as possible. Of the emotional balance of the individual is characterized by emotional stability, show some signs of emotional agitation toward any kind of opposition, anger and realism in self-life and discipline (Swift, 1996, p. 44) Van, et al. , Indicates that people with low emotional balance, a few friends, friends who are like them, while Chrystal (2012) noted that the high emotional balance is not envy, patient, easy to think, balance me low benefit, where they are jealous.
Downloads
Download data is not yet available.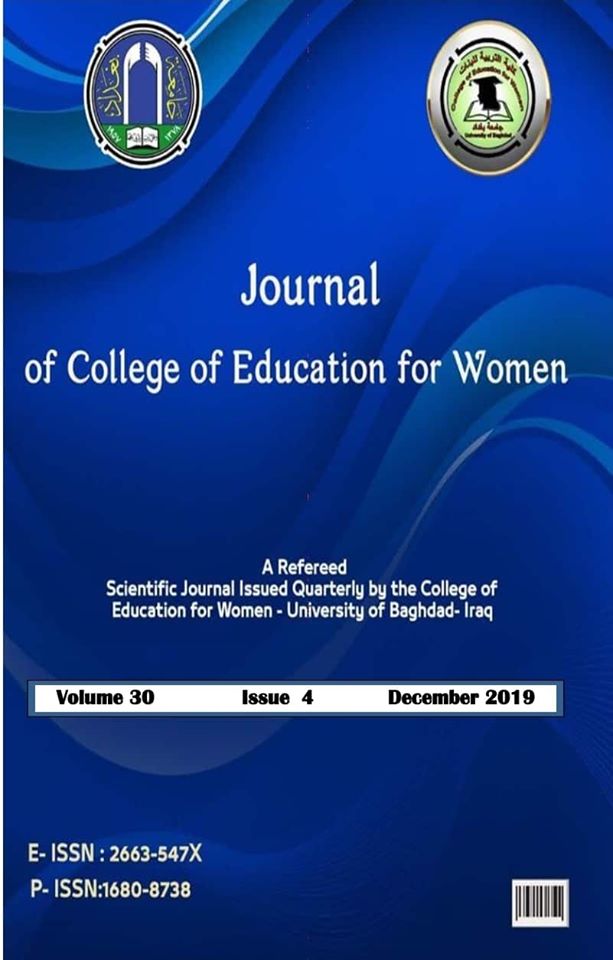 How to Cite
al-Qaisi, J. A. H. "Conformity and Nonconformity and Their Relation to the Emotional Balance of High School Students". Journal of the College of Education for Women, Vol. 30, no. 4, June 2020, pp. 242-59, https://jcoeduw.uobaghdad.edu.iq/index.php/journal/article/view/1419.

All articles published in Journal of College of Education for Women are licensed under a Creative Commons Attribution 4.0 International License.