Process in the Acquisition of Rhetorical Concepts of Students in The Fifth Grade Literary
Faten Fadhil Kareem

Intesar kadhem Jwad
Keywords:
Rhetorical Concepts, teaching the language of Rhetoric
Abstract
   To investigate the research objectives, the researchers put the following hypothesis:
There was no statistically significant difference at the level of (0.05) between the average score of the students of the experimental group who studied the language of rhetoric according to model of learning method, and the average score of the students of the control group who studied the same article in the traditional way acquiring rhetorical concept.    The researchers relied on the experimental design with the partial setting of the post-test, which depends on the experimental group that is taught using the model of the learning method, and the control group taught using the traditional method.   The research sample consists of (69) female students, (34) students in the experimental group, and (35) students in the control group, the differences between the two groups in (age, intelligence) have been considered. Then, the researchers tried to adjust a number of extraneous variables that may affect the dependent variable. The researchers studied the two research groups and included the following subjects: Courage, Genetics, Disability, and Interview. In order to conduct the research experiment, the researchers identified the rhetorical concepts in the three chapters, which reached (8) historical concepts, and formulated behavioral goals in the light of their acquisition processes (concept definition, concept differentiation, concept application) Writing instructional plans and preparing the acquisition test of rhetorical concepts.
Downloads
Download data is not yet available.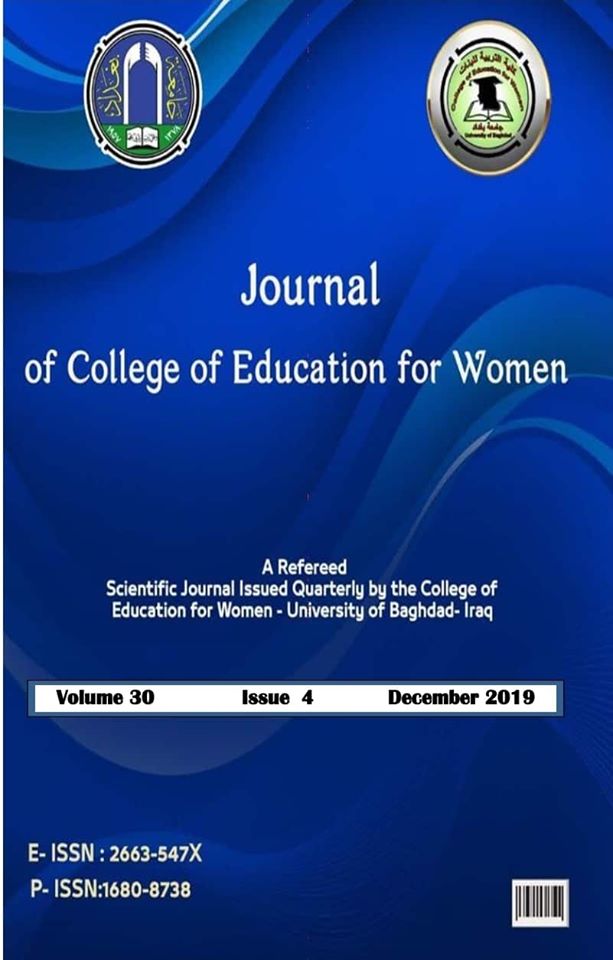 DOI: https://doi.org/10.36231/coedw/vol30no4.9
Received 17/6/2019                         Accepted  16/9/2019
How to Cite
Kareem, F. F., and I. kadhem Jwad. "Process in the Acquisition of Rhetorical Concepts of Students in The Fifth Grade Literary". Journal of the College of Education for Women, Vol. 30, no. 4, Dec. 2019, pp. 136-52, https://jcoeduw.uobaghdad.edu.iq/index.php/journal/article/view/1309.

All articles published in Journal of College of Education for Women are licensed under a Creative Commons Attribution 4.0 International License.