Terrorism and Internal Displacement in Iraq: A Field Study in Baghdad
Moroge Modher Abbas

University of Baghdad - College of Education for Women - Department of Social Work
Abstract
    Terrorism is a serious problem for many societies today. This research aims to identify the impact of terrorism and displacement crisis on human security, which was a shock to the Iraqi society in terms of its impact on the psychological, social and economic conditions of the individual, family, and society. The variety of methods of carrying out the terrorist operations that resulted from the phenomenon of human displacement witnessed by Iraq since the middle of 2014. This phenomenon has its demographic, political and social dimensions.
    In order to achieve the goal of this study and the importance of the subject, the social survey method was used by selecting a sample of 200 IDPs in a compound for displaced families (tent of Iraq). The main findings of the research are that the vast majority of respondents stress the responsibility of official local authorities and international organizations to assist the displaced and secure their chances of recovery and that most of the respondents are embarrassed to be called IDPs.
    The study found a set of important conclusions and recommendations calling for the legal enactment of the rights of displaced persons and protecting them from all forms of violence and neglect.
Downloads
Download data is not yet available.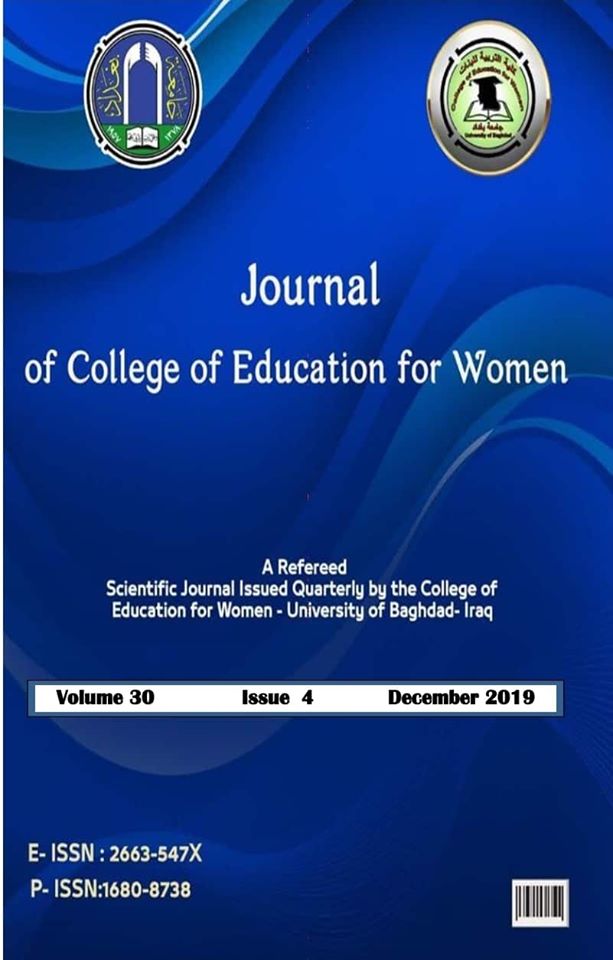 DOI: https://doi.org/10.36231/coedw/vol30no4.2
Received 4/8/2019                          Accepted 20 / 11  /2019
How to Cite
Abbas, M. M. "Terrorism and Internal Displacement in Iraq: A Field Study in Baghdad". Journal of the College of Education for Women, Vol. 30, no. 4, Dec. 2019, pp. 17-27, https://jcoeduw.uobaghdad.edu.iq/index.php/journal/article/view/1302.

All articles published in Journal of College of Education for Women are licensed under a Creative Commons Attribution 4.0 International License.