Feminization and Masculinization of the Word Sun in the Holy Quran: A Semantic Study
Maha Abdull Razzaq Kuthair

مديرية تربية الرصافة الثانية
Keywords:
feminization, masculinization, the sun, the Qur'an
Abstract
It is no secret for those concerned with language concerns that the issue of figurative feminization is one of the issues that does not follow a grammatical rule governed by the fact that the subject of knowledge of this is due to hearing as indicated by linguistic references and lexicons.This research opts to find out the origin of the feminization of the word sun in the Arabic language and in light of what some language specialists have argued that the origin of figurative feminization was due to non-linguistic motives related to religious and metaphysical beliefs, and that it was memory preserved in light of the linguistic heritage.The research concluded that the feminization of the sun goes back to what settled in their minds, which has its origin in that pagan perception of the sun, and that the Noble Qur'an despite its use of the legacy of the linguistic singular, has moved the meaning of this word and its doctrinal connotation from the perverse meaning, circulating, depicting and embodying it in the form of deities that they feminized in real terms to another meaning. The Quran moved it to the metaphor in the matter of its feminization, and that God is the one and only creator of everything in the heavens has created it with the splendor he made and proceeded according to his command.These verses indicate in wonderful rhetorical ways that confirm God's oneness and uniqueness in the divinity of the universe with no partner in his creation...
Downloads
Download data is not yet available.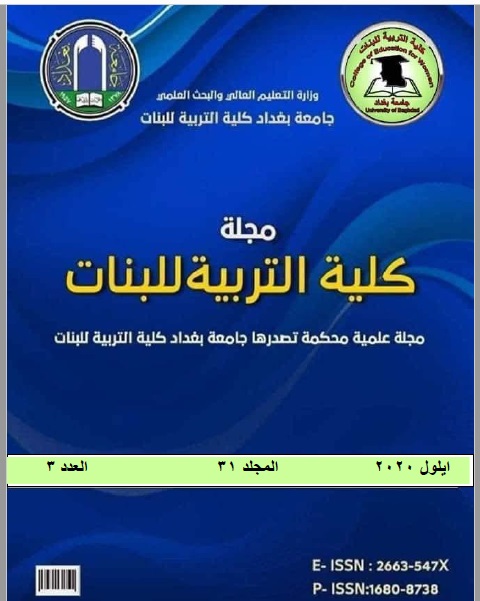 How to Cite
Kuthair, M. A. R. "Feminization and Masculinization of the Word Sun in the Holy Quran: A Semantic Study". Journal of the College of Education for Women, Vol. 31, no. 3, Sept. 2020, pp. 25-42, doi:10.36231/coeduw/vol31no3.3.

All articles published in Journal of College of Education for Women are licensed under a Creative Commons Attribution 4.0 International License.