Psychological Intentions in Hadiths
Anwar Zuhair Noori

University of Baghdad / College of Education for Women / Department of Quranic Sciences
Keywords:
Psychological purposes,prophetic tradition, Sunnah
Abstract
The present study aims to shed light on psychological intentions in some prophetic hadiths and present practical models and realistic applications that reveal the aim behind Prophet Mohammed's actions and speech. This study relied on a descriptive and deductive approach. It included three demands. The first demand provided a glimpse of the theoretical and conceptual framework of psychological intentions and their most important classifications. The second request tackled the history of Makassed thought in the Prophet's hadiths. The third requirement dealt with the presentation of the physical, mental, and psychological intentions in Sunnah. The results revealed that The Islamic religion seeks to achieve happiness for the human being in this world and hereafter. This leads to the spread of both psychological and societal peace. Hence, religion should be employed in what came for it. The study also concluded that it is necessary to choose the noble prophetic traditions since it stipulates the psychological values ​​and methods to return to the right path which are the Qur'an and Sunnah in light of the prevalence of current mental illnesses. The study reached many physical, mental and psychological purposes through inferring them from the Prophet's noble hadiths.
Downloads
Download data is not yet available.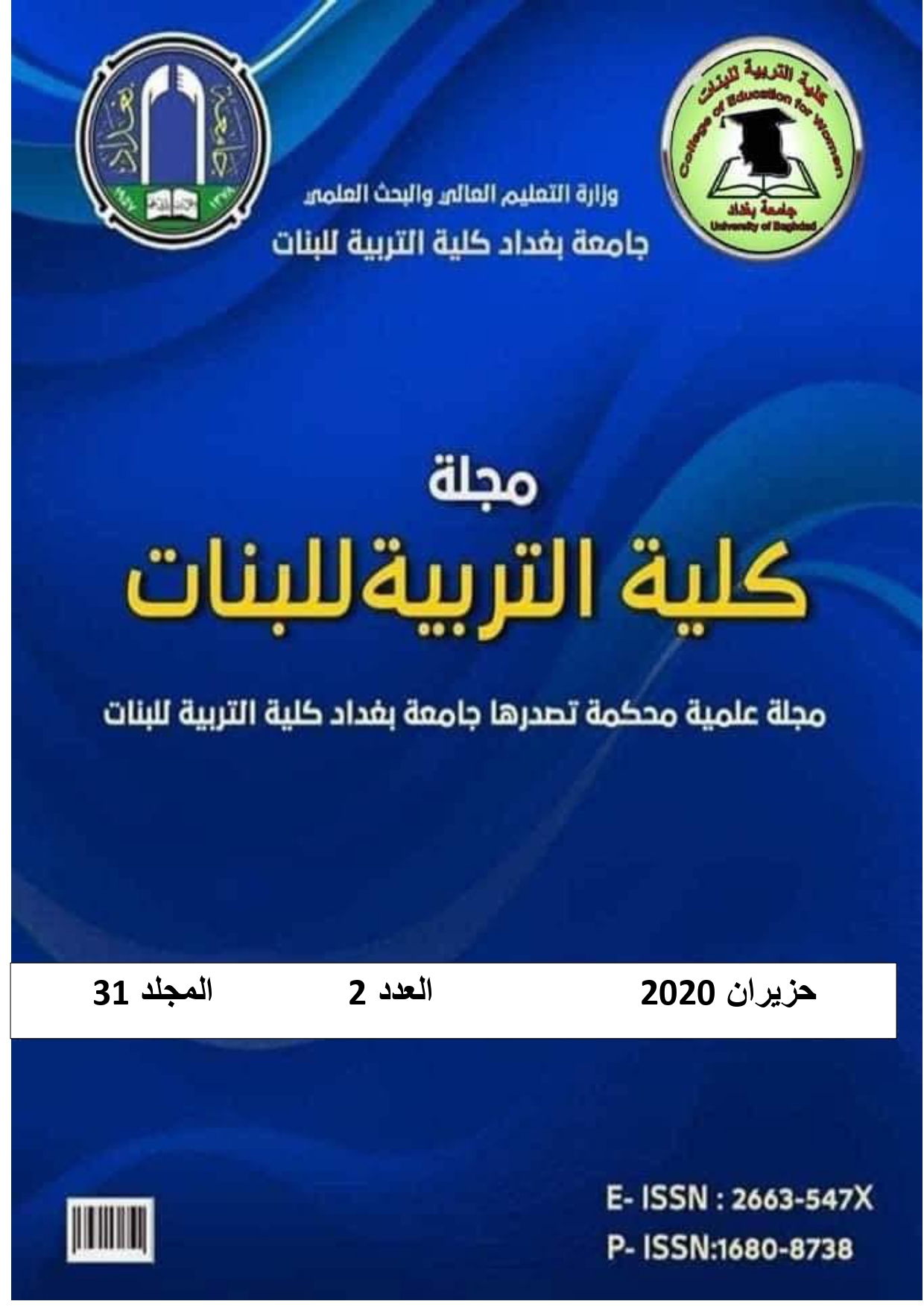 How to Cite
Noori, A. Z. "Psychological Intentions in Hadiths". Journal of the College of Education for Women, Vol. 31, no. 2, June 2020, pp. 61-84, http://jcoeduw.uobaghdad.edu.iq/index.php/journal/article/view/1353.

All articles published in Journal of College of Education for Women are licensed under a Creative Commons Attribution 4.0 International License.