The Role of School Administration on Academic Achievement in Khartoum International Institute for Arabic language: A Practical Study
Mohammed Salih Abdallah Ali
Keywords:
school administration, academic achievement, improvement of the educational process.
Abstract
School administration has an effective role in stimulating academic achievement, as it is the ideal regulation and activation of material and human power to achieve the goals of the educational process. This role has axes in the form of interests, aids, and specific procedures exercised by the school administration in improving the educational process, and assisting researchers in achieving the highest levels of academic achievement. This activation is achieved through stages of planning, organizing, coordinating, and evaluating.
To achieve the aims of this research, the researcher pursued the descriptive analytical approach, which is considered one of the most appropriate approaches to the nature of this type of research. The questionnaire, as well, used a major tool of this approach to analyze the opinions of Arabic language teachers for non-native speakers. The research contained a theoretical and applied framework. The researcher presented in the theoretical framework the concept of school administration, its goals, characteristics, success criteria, elements, as well as an understanding of academic achievement, its components, and means of evaluation. As for the applied framework, it was represented in carrying out a field research in the research community - teachers of the Khartoum International Institute - through the questionnaire with a random sample, and then conducting statistical treatments and special interpretations to come out with a set of results and recommendations represented in thirteen results and six core recommendations
Downloads
Download data is not yet available.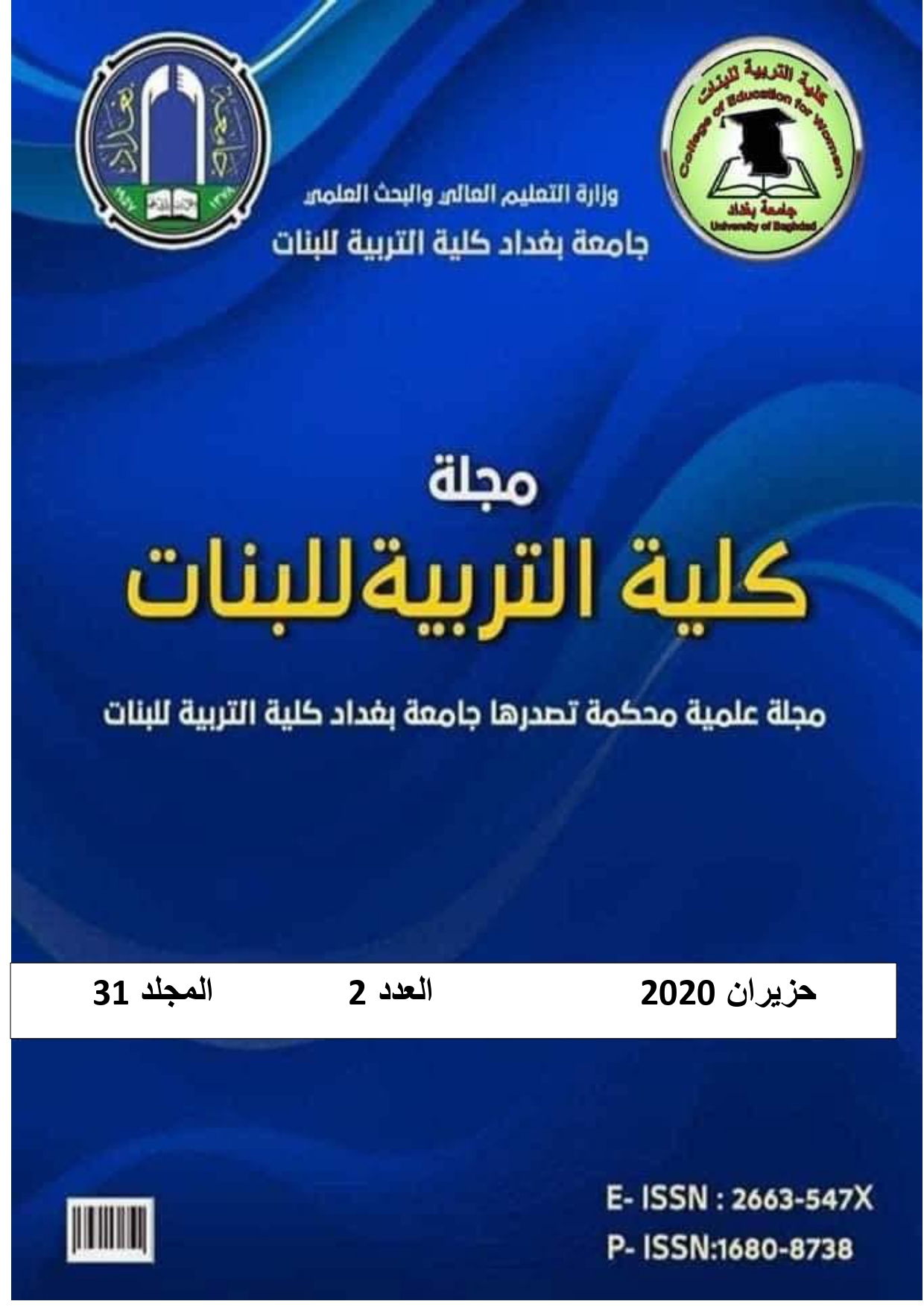 How to Cite
Ali, M. S. A. "The Role of School Administration on Academic Achievement in Khartoum International Institute for Arabic Language: A Practical Study". Journal of the College of Education for Women, Vol. 31, no. 2, June 2020, pp. 17-40, http://jcoeduw.uobaghdad.edu.iq/index.php/journal/article/view/1351.

All articles published in Journal of College of Education for Women are licensed under a Creative Commons Attribution 4.0 International License.