Illiteracy and its Impact on the Reality of Iraqi Youth between Heritage and Contemporary
Keywords:
effect, illiteracy, Iraqi youth
Abstract
Illiteracy has spread in the last years, although it was eliminated in the 1980s. The return of illiteracy brings ignorance, illness, backwardness and regression among nations. It has taken many types, mainly alphabetical, scientific and computer illiteracy. Hence, the increasing nature of illiteracy has attracted the attention of governments and societies alike. This may touch the reality of societies starting with their youth unless those, who are in charge, will find workable solutions for the existing problems. The results of the study revealed that there is a real disaster awaiting the next generation after years of stray, and ignorance of the people in charge who are too engaged in getting their privileges to care about this problem, and they are leaving the young people to face their dark and unknown fate. Therefore, we have to participate together to get rid of this issue, or rather the disaster that is going to strike our grieving people. Islam urged on learning and reading which was obvious in the very first verses that were revealed upon our prophet Mohammad (Peace be upon Him). To eliminate illiteracy, we have to take many steps and give more efforts to upgrading the reality of the youth in Iraq nowadays.
Downloads
Download data is not yet available.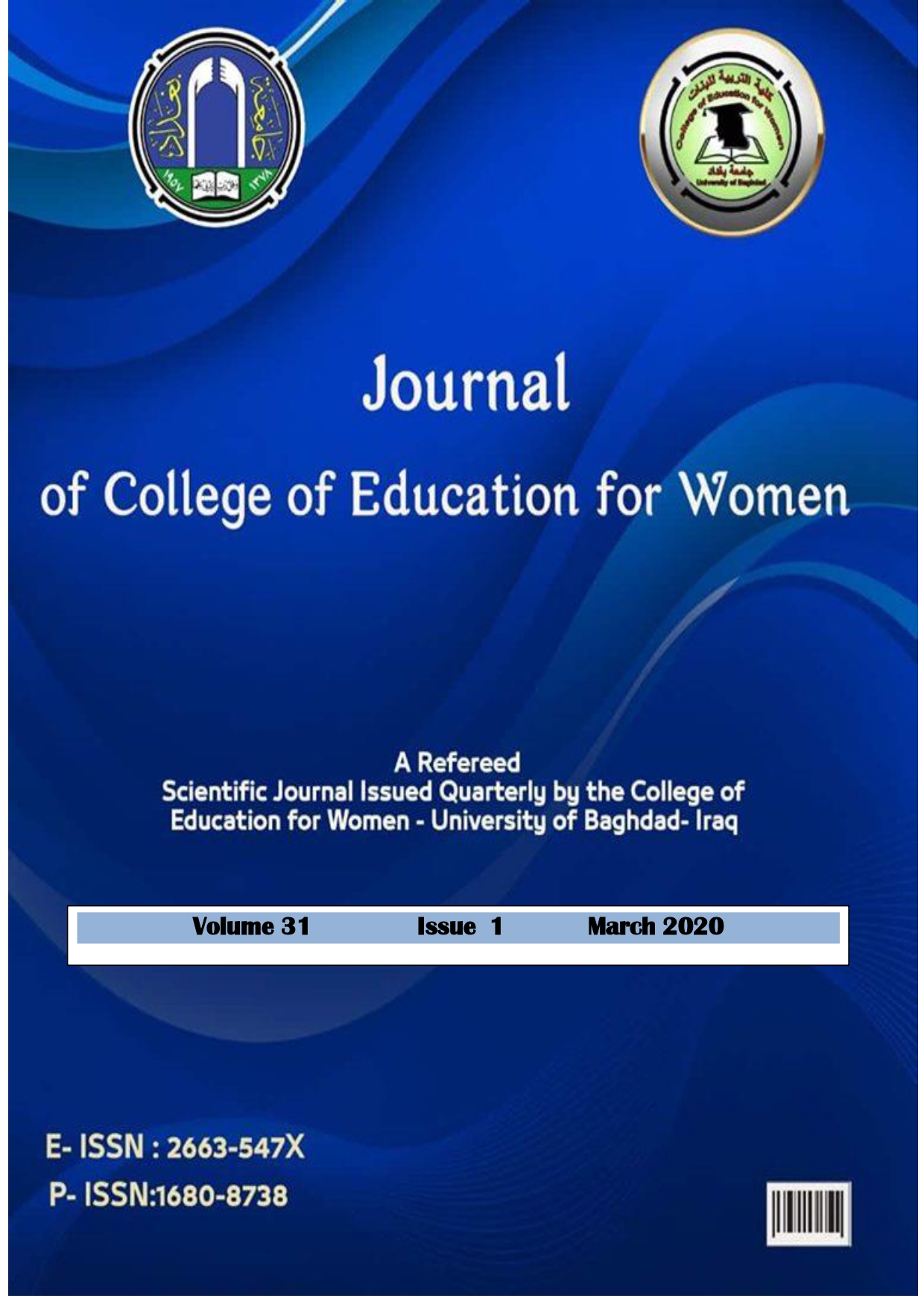 DOI: https://doi.org/10.36231/coedw/vol31no1.15
Received 2/1/2019                           Accepted 17/4/2019
How to Cite
Ismaeel, A. I. "Illiteracy and Its Impact on the Reality of Iraqi Youth Between Heritage and Contemporary". Journal of the College of Education for Women, Vol. 31, no. 1, Mar. 2020, pp. 242-50, http://jcoeduw.uobaghdad.edu.iq/index.php/journal/article/view/1341.

All articles published in Journal of College of Education for Women are licensed under a Creative Commons Attribution 4.0 International License.