Cognitive Implications of Usage-Based Approach
رغد فهمي اعجمي
Keywords:
cognitive linguistics, Iraqi learners, language usage
Abstract
Tremendous efforts have been exerted to understand first language acquisition to facilitate second language learning. The problem lies in the difficulty of mastering English language and adapting a theory that helps in overcoming the difficulties facing students. This study aims to apply Thomasello's theory of language mastery through usage. It assumes that adults can learn faster than children and can learn the language separately, and far from academic education. Tomasello (2003) studied the stages of language acquisition for children, and developed his theory accordingly. Some studies, such as: (Ghalebi and Sadighi, 2015, Arvidsson, 2019; Munoz, 2019; Verspoor and Hong, 2013) used this theory when examining language acquisition. Thus, the present study implies adopting Tomasello's approach represented by his usage-based theory when examining Iraqi adults' English language acquisition. The participants, who were (20) in number, were asked to watch series and show what they learn through re-enacting scenes. The Data were collected qualitatively through observations, focus group discussion, peer review, and interviews. Results have shown that:  a remarkable progress in the participants' performance, the participants' responses to using English through increasing their language stock, the ability to use language during the development of their linguistic repertoire increased their self-confidence to participate in conversations they were trying to avoid. As a result, the experiment achieved its objectives by finding that use-based theory is a cognitive linguistic approach that can facilitate the learning tasks.
Downloads
Download data is not yet available.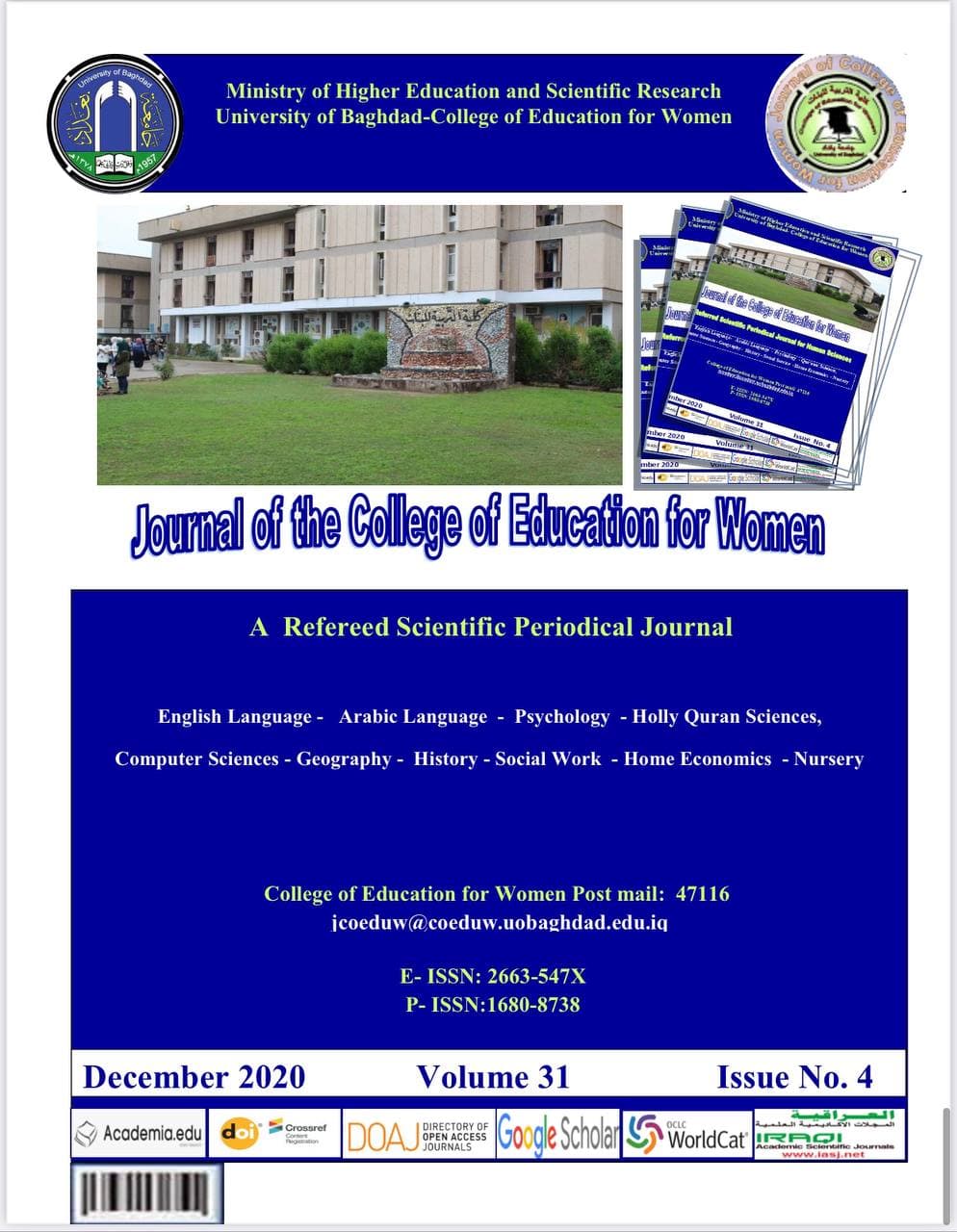 How to Cite
Aajami, R. F. "Cognitive Implications of Usage-Based Approach". Journal of the College of Education for Women, Vol. 31, no. 4, Dec. 2020, pp. 1-13, doi:10.36231/coedw.v31i4.1444.

All articles published in Journal of College of Education for Women are licensed under a Creative Commons Attribution 4.0 International License.