Al-Bayhaqi's Preferred Opinions in his Book Al-Khilafiyat-Chapter of Breastfeeding
عذراء حميد فريح , وايمن عبد القادر الهيتي
Athra'a Hameed Freeh

Ayman Abdel-Qader Al-Hiti
Keywords:
Al-Bayhaqi's preferred opinions, Al-Rida'a Part, Amount of breastfeeding, Duration of breastfeeding, Disagreement
Abstract
This research is a comparative jurisprudential study that focuses on Imam Al-Bayhaqi's preferred opinions in his book Al-Khilafiyat (The Disagreements), the part of Al-Rida'a (Breastfeeding). It is considered one of the most important familial topics that is concerned with organizing the social relations in Islam, strengthens the family ties and that prevents the family disintegration due to the ignorance and lack in comprehending Sharia laws (Islam law) in all aspects. The study follows the inductive and descriptive method. It aims at examining the prohibition of marriage when breastfeeding takes place at the time of woman's conversion to Islam or during her infidelity period. It further aims at verifying the prohibition that helps to know the most correct point of view among jurists. That is; to know whether or not the preference of Imam Al-Bayhaqi's opinion or other jurists is the correct issue in his book, Al-Khilafat. This preference depends on the strength of the transmission evidence inferred by each doctrine. The study has found that five times of separate breastfeeding leads to sense of prohibition, and that the period that a mother should wean her child in infancy is that of two years only.   
Downloads
Download data is not yet available.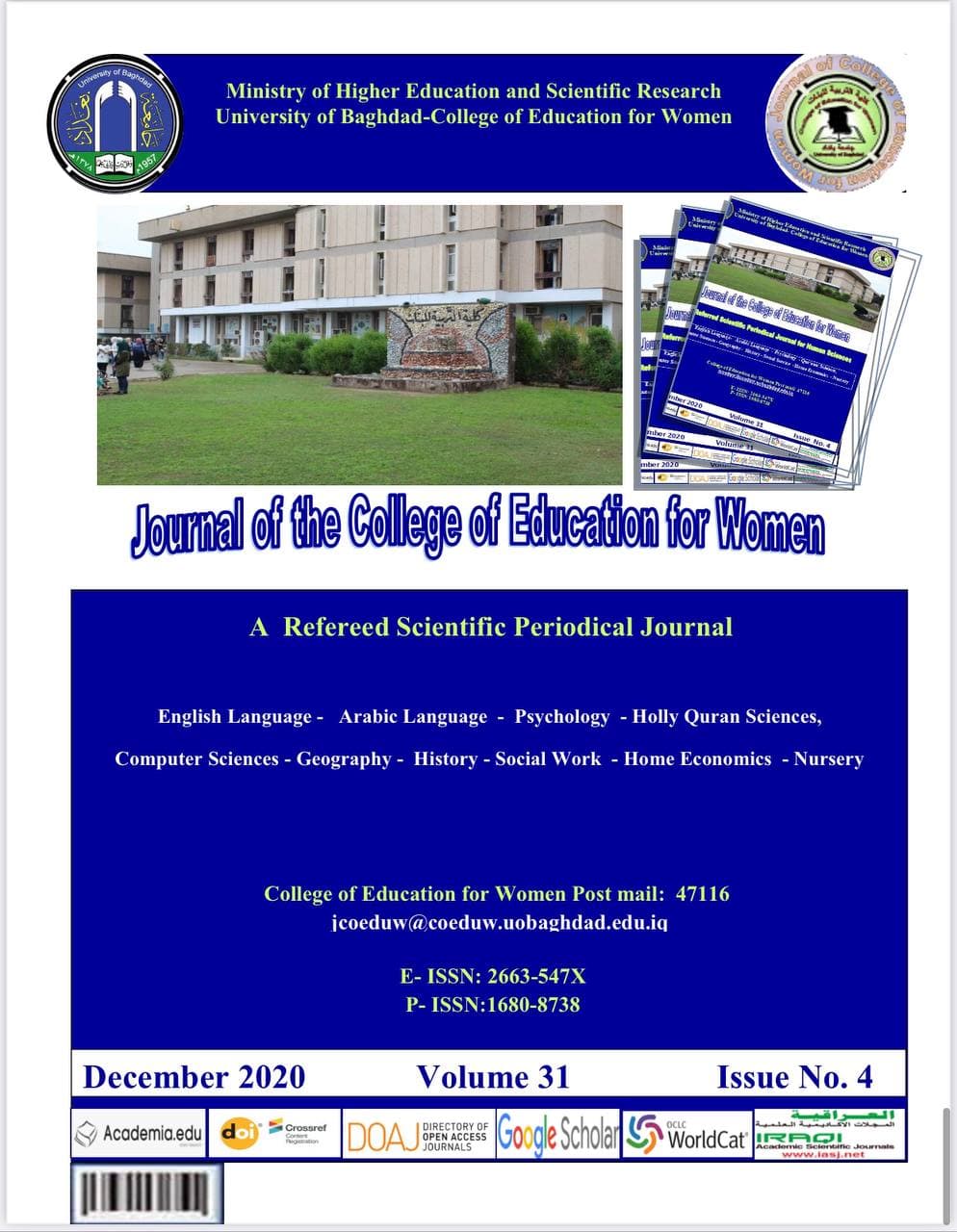 How to Cite
Freeh, A. H., and A. A.-Q. Al-Hiti. "Al-Bayhaqi's Preferred Opinions in His Book Al-Khilafiyat-Chapter of Breastfeeding". Journal of the College of Education for Women, Vol. 31, no. 4, Dec. 2020, pp. 1-12, doi:10.36231/coedw.v31i4.1423.

All articles published in Journal of College of Education for Women are licensed under a Creative Commons Attribution 4.0 International License.