Taking Advantage of the Modulation Method on the Manicans in sitting the Basic Template Iraqi Female Bodies
Rasha Ali Rasool Al-Kazaz

Bushra Fadhel Saleh Tameme
Keywords:
Pattern, Basic Pattern, Fitting, Draping
Abstract
The degree of the woman's satisfaction on clothing depends, to a large extent, on the body measurements. If clothing is very wide, it shows her enormous and if it is too tight it may draw attention to the defects of the body. It may also lead to the compatibility or incompatibility of clothing with fashion. Whatever the quality of the garment in terms of sewing and design, the costume which is not suitable for body size may affect the physical style negatively and may give the wearer an improper look. Clothing was carried out without measurements and did not use models (templates). The method of preparation affected the overall appearance because it often did not fit the shape of the body completely. Therefore, people thought in many ways to come up with accurate models based on body measurements.  The good configuration of the template is a major goal sought by whoever works in the field of clothing. The process of implementing clothes using modern ways relies on different basic templates, either flat or formed on the manikins.
Downloads
Download data is not yet available.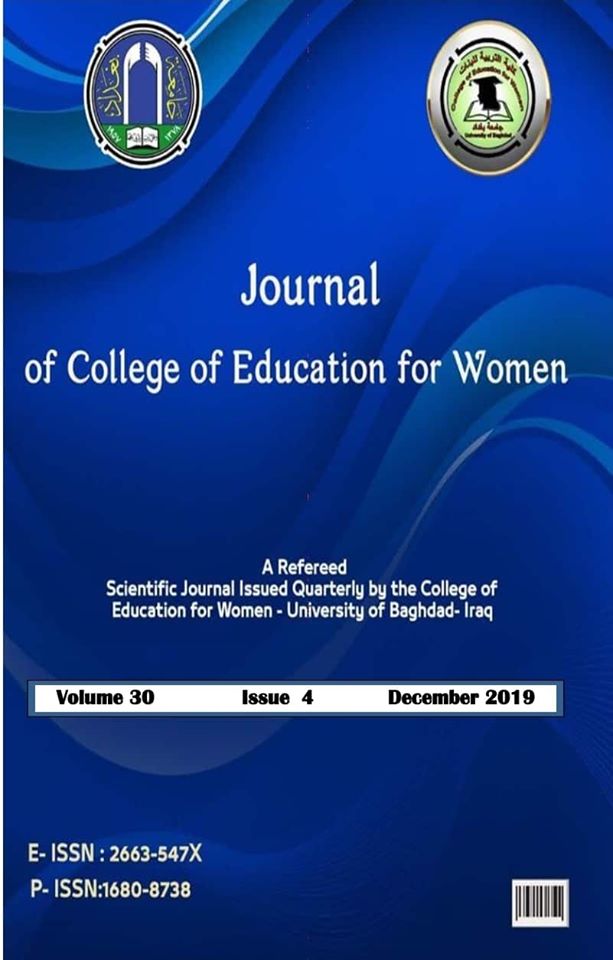 DOI: https://doi.org/10.36231/coedw/vol30no4.12
Received    1/10/2019                      Accepted  29/11/2019
How to Cite
Al-Kazaz, R. A. R., and B. F. S. Tameme. "Taking Advantage of the Modulation Method on the Manicans in Sitting the Basic Template Iraqi Female Bodies". Journal of the College of Education for Women, Vol. 30, no. 4, Dec. 2019, pp. 183-11, https://jcoeduw.uobaghdad.edu.iq/index.php/journal/article/view/1312.

All articles published in Journal of College of Education for Women are licensed under a Creative Commons Attribution 4.0 International License.