The Effectiveness of Teaching Program Based on The Theory of Multiple Intelligence in the Development of Literary Thinking Among Students
Raed Rasm Younes

University of Baghdad / College of Education Ibn Rushd
Keywords:
Multiple Intelligence , Literary Thinking , Effectiveness, Teaching Program.
Abstract
The research aims to know the effectiveness of a training program based on multiple intelligence theory in developing literary thinking among students of the Arabic Language Department at Ibn Rushd School of Humanities and to achieve the goal of research, the Safaris Research Institute, and the research community of Arabic language students in the Faculty of Education the third section of Arabic Language: The research sample consists of (71) students. Divided into (35) students in the experimental group and (36) students in the control group, the researcher balanced between the two groups with variables (intelligence, testing of tribal literary thinking, and time age in months), and after using the T-test for two independent samples, the results show the superiority of the students of the experimental group who studied according to the training program, and suggested a number of recommendations have been given.
Downloads
Download data is not yet available.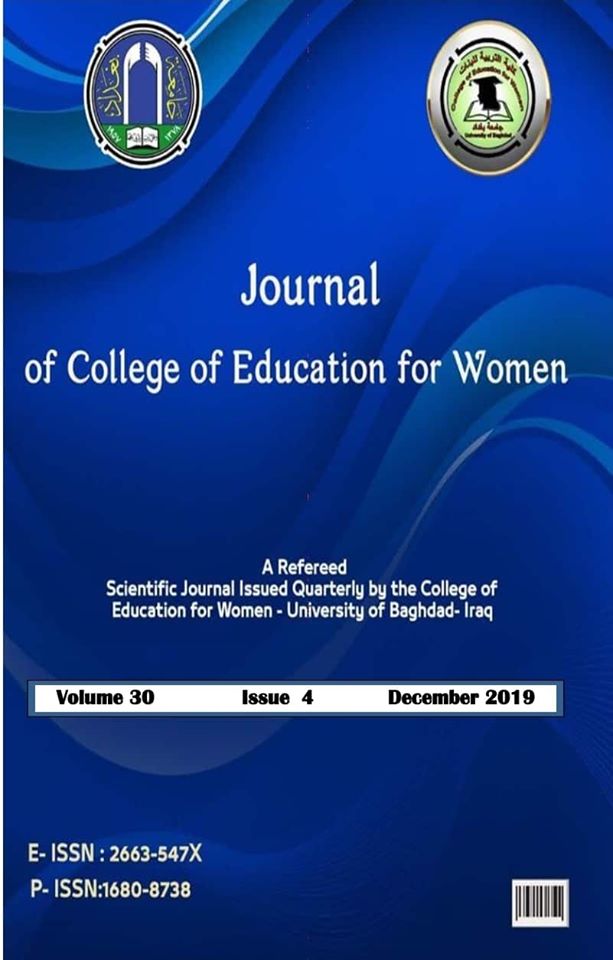 DOI: https://doi.org/10.36231/coedw/vol30no4.7
Received  11/9/2019                        Accepted  11/11/2019
How to Cite
Younes, R. R. "The Effectiveness of Teaching Program Based on The Theory of Multiple Intelligence in the Development of Literary Thinking Among Students". Journal of the College of Education for Women, Vol. 30, no. 4, Dec. 2019, pp. 107-1, https://jcoeduw.uobaghdad.edu.iq/index.php/journal/article/view/1307.

All articles published in Journal of College of Education for Women are licensed under a Creative Commons Attribution 4.0 International License.