Memorizing the Holy Quran and its Impact on Child's Language
سالم بن غرم الله بن محمد الزهراني/ جامعة ام القرى - السعودية
Salem bin Ghormallah Alzahrani

Umm Al Qura University / Makkah, KSA
Keywords:
Effect, memorizing the Quran, the language of the child
Abstract
في هذا العصر - الذي داهمت في الأخطار لغة الفصاحة والبيان - يبقى القرآن الكريم أعظم حافظ للغة السليمة ، وأكبر معين لأهلها للحفاظ على ثرائها وبلاغتها ، فهي باقية ببقائه ما بقي الليل والنهار .
وهذا البحث يدور حول حفظ القرآن الكريم وأثره على لغة الطفل، ويتكون من مقدمة : وفيها بيان أهمية الموضوع ، وخطة البحث ، ومنهجه، وثلاثة مباحث:
المبحث الأول : فضل حفظ القرآن الكريم ، وفوائد حفظه إجمالاً ، والمبحث الثاني : أثر حفظ القرآن الكريم في لغة الطفل: ويتمثل في المظاهر الآتية :
- تذوق الكلام الجميل، - سلامة النطق وفصاحة اللسان، - سلامة الإعراب، - الثراء اللفظي وبلاغة التعبير، - إتقان القراءة والكتابة. والمبحث الثالث : خطوات عملية لتنشئة لغة الطفل بحفظ القرآن الكريم، ومنها : - التدرج في تعليم القرآن وحفظه، - التكرار والمراجعة ، - فهم الآيات وبيان ما فيها من الغريب ، ثم الخاتمة ، وفيها أهم النتائج ، وختاماً فهرس المصادر والمراجع .
Downloads
Download data is not yet available.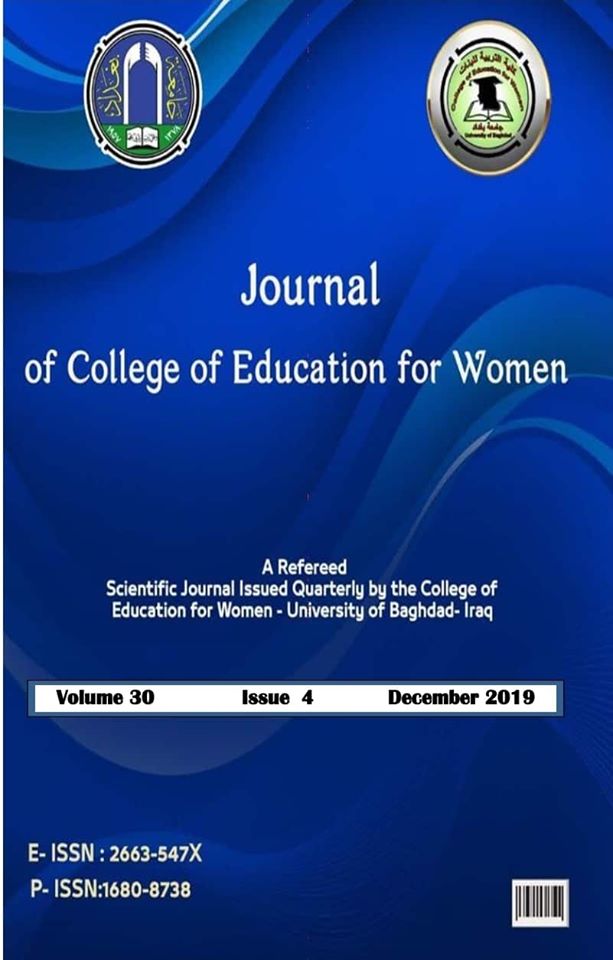 DOI: https://doi.org/10.36231/coedw/vol30no4.1
Received 29/10/2019                          Accepted 1/12/2019
How to Cite
Alzahrani, S. bin G. "Memorizing the Holy Quran and Its Impact on Child's Language". Journal of the College of Education for Women, Vol. 30, no. 4, Dec. 2019, pp. 1-16, https://jcoeduw.uobaghdad.edu.iq/index.php/journal/article/view/1301.

All articles published in Journal of College of Education for Women are licensed under a Creative Commons Attribution 4.0 International License.