The Ecologia and Abbasid's Community/ Historical-Ecological Study
Abstract
The study includes the relationship between the ecologia and Abbaside's community in the middle ages, and the role of Baghdad capital city to increasing the sensibility of the people to the outwardly peripheral.
The study explains the efforts between the people and Abbaside's government to cure the knowledge of ecologia, to prevent the separation of diseases and  pollutions of the community. 
 Keywords: Ecologia, Abbasid's, diseases, pollutions.
Downloads
Download data is not yet available.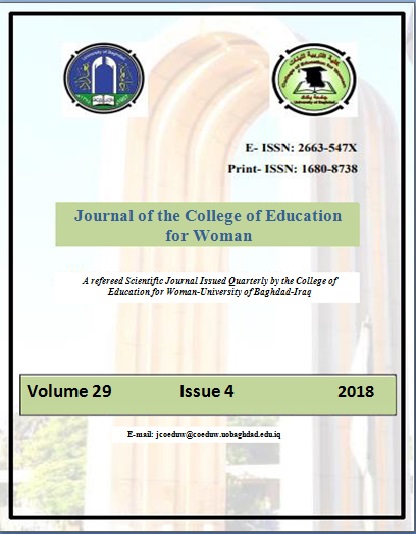 How to Cite
Sadik, A. K. A. "The Ecologia and Abbasid's Community/ Historical-Ecological Study". Journal of the College of Education for Women, vol. 29, no. 4, Dec. 2018, pp. 2795-03, https://jcoeduw.uobaghdad.edu.iq/index.php/journal/article/view/1139.
License

All articles published in Journal of College of Education for Women are licensed under a Creative Commons Attribution 4.0 International License.