The Effect of Using Online Automated Feedback on Iraqi EFL Learners' Writings at University Level
Khaldoon Waleed Husam Al-Mofti

قسم اللغة الانكليزية/ كلية الاداب
Keywords:
التغذية الراجعة التلقائية, متعلمي اللغة الإنجليزية بأعتبارها لغة أجنبية للعراقيين, أدراك الطلاب, أداء كتابة الطلبة
Abstract
Feedback on students' assignments can be done in many different ways. Nowadays, the growing number of students at universities has increased the burden on the instructors to give feedback on students' writings quickly and efficiently. As such, new methods of modern online automated feedback tools, such as Hemingway app and ecree,are used to assist and help instructors. Hence, this research is an explanatory study to examine the effect of using the online automated feedback on some Iraqi EFL learners' writings at the university level. The study comprised 60 students enrolled in an English language course at the University of Anbar. They were divided randomly into two groups, experimental, and control with 30 students in each. Data were gathered through using pre and post-tests and a questionnaire. The statistical analysis of students' responses on tests showed that there was a significant improvement of the experimental group students' writings who received the intervention over the control group students who received the feedback traditionally. Besides, the questionnaire's data were analyzed both qualitatively and quantitatively. The obtained results also supported the findings reached from the tests and the students whowere convinced and very satisfied with the online automated feedback. Therefore, in light of these results, the study highly supports the use and the integration of the online automated feedback tools to teachwriting in EFL classrooms.
Downloads
Download data is not yet available.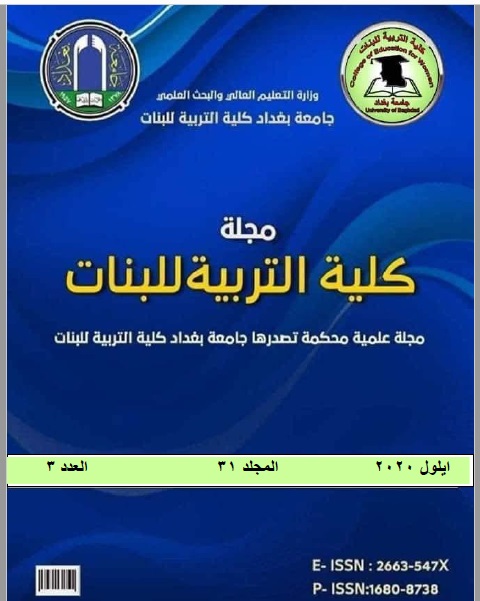 How to Cite
Al-Mofti, K. W. H. "The Effect of Using Online Automated Feedback on Iraqi EFL Learners' Writings at University Level". Journal of the College of Education for Women, Vol. 31, no. 3, Sept. 2020, pp. 1-14, doi:10.36231/coeduw/vol31no3.12.

All articles published in Journal of College of Education for Women are licensed under a Creative Commons Attribution 4.0 International License.