The Degree of Using Computers in Administrative Jobs and the Obstacles of Usage in Public Education Schools in Sharoorah Governorate
Saudi Arabia
Mohammad QasimMagableh

College of Arts and Sciences Shroorah - Najran University - Saudi Arabia

Abedellqader Maohammed Atom

College of Arts and Sciences Shroorah - Najran University - Saudi Arabia
Keywords:
Computer, administrative functions, school leaders and the assistant, Sharurah governorate
Abstract
This study aimed to identify the degree of use computers in administrative functions (planning, organization, controlling, and evaluation) among school leaders and assistants in public education schools in Sharoorah governorate ، as well as to identify obstacles of  use computers in administrative functions from the perspective of school leaders and assistants male and female in public schools during the academic year 1439-1440, the study sample  (66) school leaders and assistants, males (58), a and females (44), , and to answer the questions of the study, the researchers developed a questionnaire consisting of  (60) items, has been verified sincerity and persistence, and data analysis was used frequencies, percentages and averages calculations and standard deviations, and analysis of variance quadruple the impact of sex, specialty, academic qualification, experience.  The study found the following results: indicated arithmetic means and standard deviations that the degree of use of computers in the administrative function was high, and in descending order according to fields of study as follows: field controlling، and planning, and management area, and evaluation, as results showed constraints use of computers in administrative functions from the point of school leaders and assistants include: the need for training on the use of computers, and that there is low level of knowledge in English language, and the lack of equipment school and classroom with instruments of modern technological and hardware failures, and lack of maintenance which was not enough. 
Downloads
Download data is not yet available.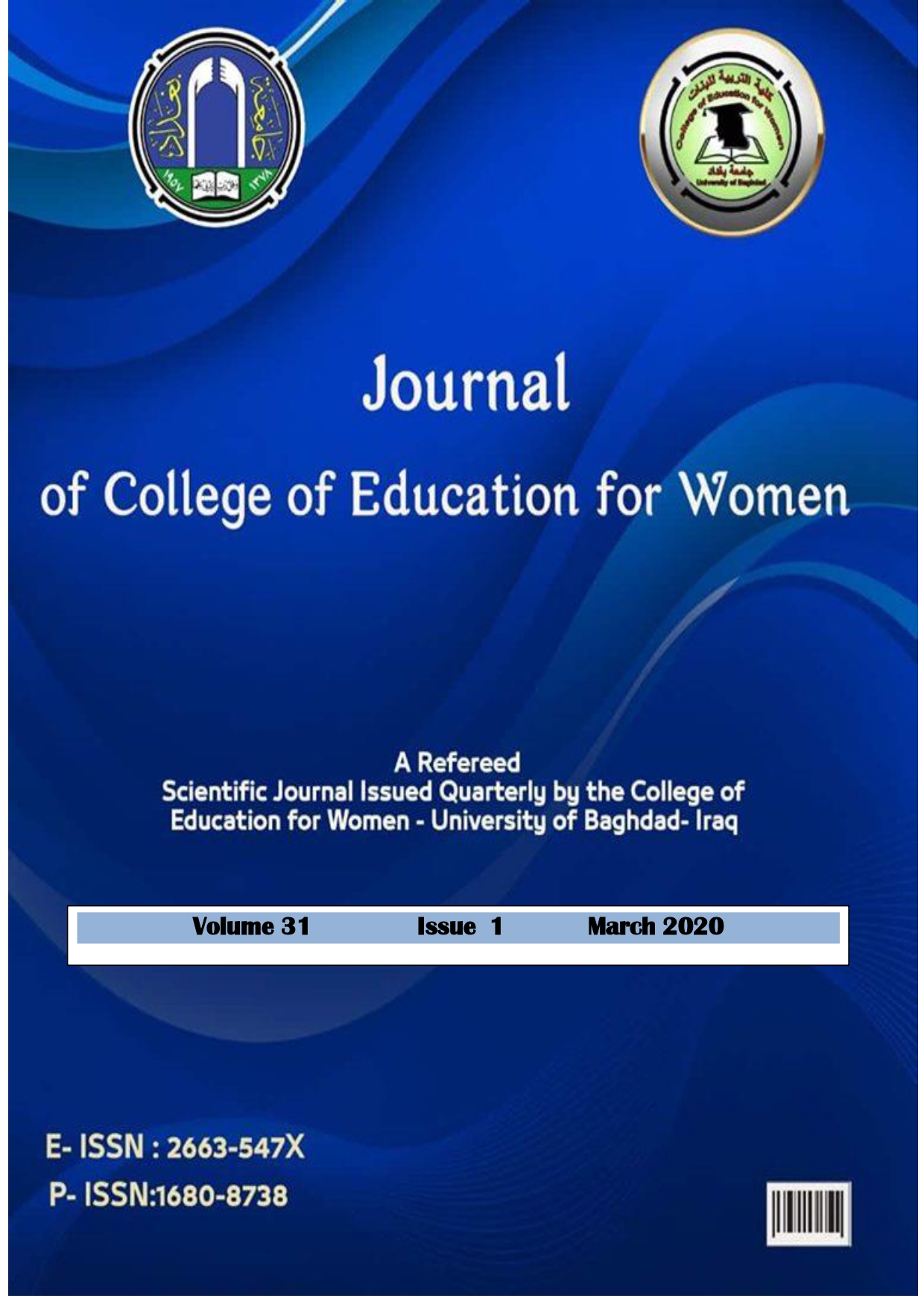 DOI: https://doi.org/10.36231/coedw/vol31no1.2
Received 8/1/2020
 Accepted 8/3/2020 
How to Cite
QasimMagableh, M., and A. Atom. "The Degree of Using Computers in Administrative Jobs and the Obstacles of Usage in Public Education Schools in Sharoorah Governorate". Journal of the College of Education for Women, Vol. 31, no. 1, Mar. 2020, pp. 18-37, http://jcoeduw.uobaghdad.edu.iq/index.php/journal/article/view/1328.

All articles published in Journal of College of Education for Women are licensed under a Creative Commons Attribution 4.0 International License.