The Effectiveness of Instructional Scaffolding Strategy in the Development of Academic Achievement and Critical Thinking in Female Second Year Secondary Students in Mathematics
محمد بن صنت الحربي , آمنة بنت سعيد بن جبل
Mohammed Sanat Alharbi

Amnah Saeed Bin-Jabal
Keywords:
Academic achievement, Critical thinking, Instructional Scaffolding Strategy, Mathematics Teaching, Semi-experimental method
Abstract
This study aims to find out the effectiveness of instructional scaffolding strategy in the development of academic achievement and critical thinking of female second grade secondary mathematics students. Semi-experimental and relational descriptive method was used. The sample of the study consisted of (50) students divided into an experimental group and a control group. The experimental group was taught using scaffolding strategy whereas the control group was taught using traditional method. Pre- and Post-tests were used to achieve the objective of the study. The results of the study revealed that there are statistically significant differences in the mean scores of the experimental and control groups in the posttest for both the academic achievement and critical thinking scale in favor of the experimental group. Furthermore, the findings have shown that there is a positive correlation between academic achievement and critical thinking. Based on the findings of the study, the researchers recommend curriculum designers and decision makers to integrate the scaffolding strategy in curricula and hold workshops for teachers to use scaffolding strategy in teaching mathematics.
Downloads
Download data is not yet available.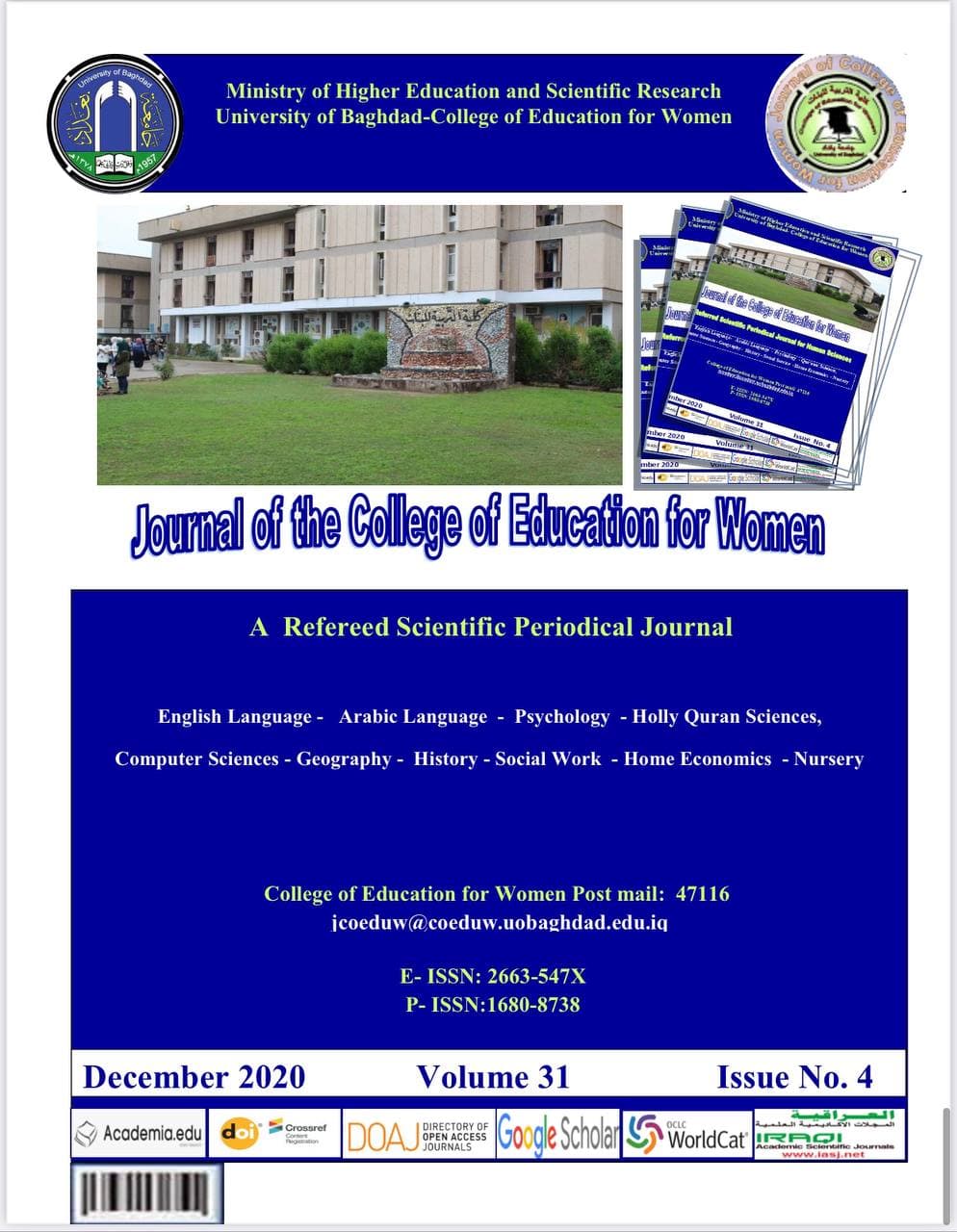 How to Cite
Alharbi, M. S., and A. S. Bin-Jabal. "The Effectiveness of Instructional Scaffolding Strategy in the Development of Academic Achievement and Critical Thinking in Female Second Year Secondary Students in Mathematics". Journal of the College of Education for Women, Vol. 31, no. 4, Dec. 2020, pp. 60-77, doi:10.36231/coedw.v31i4.1430.

All articles published in Journal of College of Education for Women are licensed under a Creative Commons Attribution 4.0 International License.