Analysis of the Structure of Scientific News Headlines in Online Newspapers
Lina Laith Younus

University of Baghdad/ College of Education for Women
Abstract
Newspaper headlines are described as compressed and ambiguous pieces of discourse that represent the bodies of the articles. Their main function is to provide the readers with an informative message they would have no prior idea about. Ifantidou (2009) claims that the function of a headline is to get the readers' attention rather than providing information because it does not have to represent the whole of the article it refers to. This paper aims at examining this hypothesis in relation to scientific news headlines reported by a number of news agencies. The paper follows Halliday (1967) information structure theory by applying it on ten selected headlines; each two headlines represent one scientific discovery reported by different news agencies. One of them is presented by the most popular news agency on science; National Geographic then it is compared to one of the well-known news agencies like BBC, Reuters or Yahoo. The results showed that scientific news headlines are more informative than being just catchy headlines. It is also found that National Geographic news agency is more informative than any other agency because it is specialized in science. It is concluded that the more new information units a headline includes the less ambiguous it is for the readers.
Downloads
Download data is not yet available.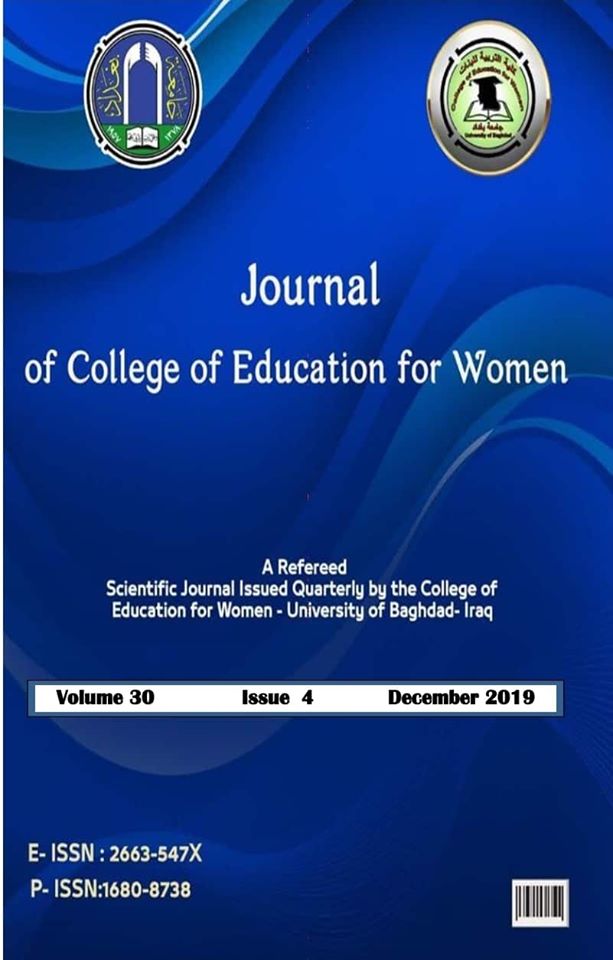 DOI: https://doi.org/10.36231/coedw/vol30no4.16
Received 2/9/2019                         Accepted 28/10/2019
How to Cite
Younus, L. L. "Analysis of the Structure of Scientific News Headlines in Online Newspapers". Journal of the College of Education for Women, Vol. 30, no. 4, Dec. 2019, pp. 19-28, doi:10.36231/coedw/vol30no4.16.

All articles published in Journal of College of Education for Women are licensed under a Creative Commons Attribution 4.0 International License.