The Attitudes Toward Extremism Among University Students Baghdad
Iman Sadeq Abdul Kareem

Sawsan Hassan Ghali Al Dulami
Abstract
The Present study aims to investigate the attitude toward extremism of the university student and to find differences with three variables, gender field of study ,grade), For the purposes of the study on(3) level scale of the attitude towards extremism , and subjected to validity and credibility ,the scale was designed for ( 590) students sample (237) males ,and (357) females Results shown that students has a mild attitude towards extremism compared with the average of the scale attitude towards Religious extremism occupied the number one level ,followed by social extremism and lastly political extremism in Results also shown different in gender (males ,females) with the males having the granter attitude towards extremism as for the other variable ,field of study and grade they have shown no difference in the attitudes towards extremism.
Downloads
Download data is not yet available.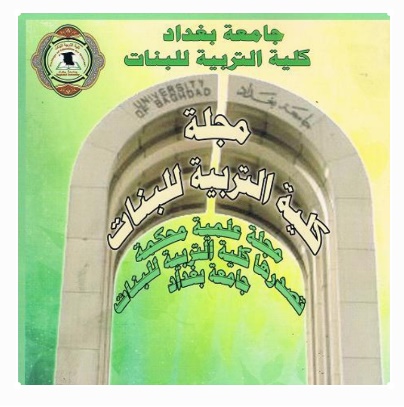 How to Cite
Kareem, I. S. A., and S. H. Ghali Al Dulami. "The Attitudes Toward Extremism Among University Students Baghdad". Journal of the College of Education for Women, Vol. 29, no. 2, Jan. 2019, http://jcoeduw.uobaghdad.edu.iq/index.php/journal/article/view/31.

All articles published in Journal of College of Education for Women are licensed under a Creative Commons Attribution 4.0 International License.