Knowledge Management at Kindergartens Managers
Altaf Y. khuther

Kalthoom A. Uon Radam
Abstract
The task of an educational institution such as kindergartens need to run by managers possess the knowledge to manage the administration of the importance in the development of kindergarten has been the goal of research to identify knowledge management at Riyadh managers, and achieve the objectives of Search selected sample of directors of kindergartens in the city of Baghdad was (160) director was Akhtarhn simple random way, been building measure for knowledge management and presented to the group of experts and extracted stability in a way re-testing and Alvakronbach and reach search to a discrepancy between managers Riyadh in knowledge management and put the researcher set of recommendations including the establishment of seminars and workshops to explain the concept of administration Riyadh knowledge to managers and researcher proposed building a training program for the development of knowledge management at Riyadh managers.
Downloads
Download data is not yet available.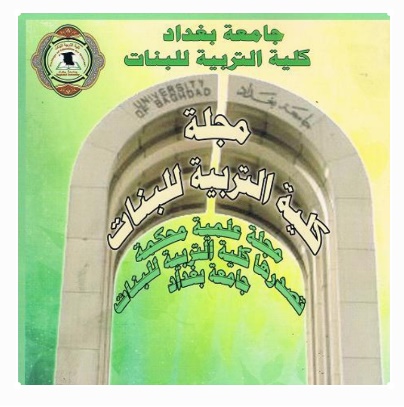 How to Cite
khuther, A., and K. A. Uon Radam. "Knowledge Management at Kindergartens Managers". Journal of the College of Education for Women, Vol. 29, no. 2, Jan. 2019, http://jcoeduw.uobaghdad.edu.iq/index.php/journal/article/view/28.

All articles published in Journal of College of Education for Women are licensed under a Creative Commons Attribution 4.0 International License.