The provisions of the autistic in criminal penalties
لمياء محمد صليبي أ.م. د. ساجدة طه محمود
Abstract
  Thankfully Thank meets the grace and pushes us Blaneh and a curse, peace and blessings be upon the Prophet after him, and his family and companions, and after:
    This research deals with the subject of the provisions of the autistic in criminal penalties, one of the important issues, especially after the spread in abundance in our contemporary society, as the patient is characterized by autism in most of spaces of isolation and depression and aggressive behavior, and in some cases try autistic to commit suicide as a result of going through the psychological pressure , was this research to clarify what follows autistic criminal penalties as a result of the capital crime of self or without them, and the statement of legal provisions, and the statement of the rule of Islam and the views of scholars in a civil autistic, has opened Bembges brief devoted to the definition of autism with an indication of the extent of the victim by a civil, it may be fully competent or civil deficient or incompetent, according to the effect of the turmoil on the perception and distinguish it, then the second part, in which the punishment of the patient type shows autism as a result of the capital crime of self or without them, and the position of Islamic law in the event of assaulting others.
Downloads
Download data is not yet available.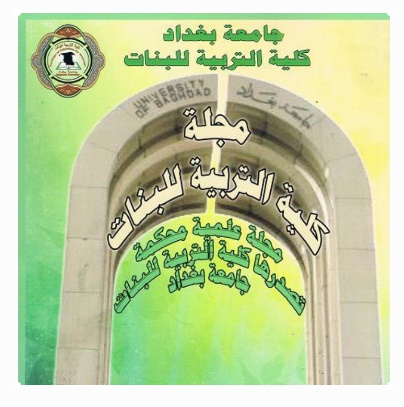 How to Cite
أ.م. د. ساجدة طه محمودل. م. ص. "The Provisions of the Autistic in Criminal Penalties". Journal of the College of Education for Women, Vol. 29, no. 2, Jan. 2019, http://jcoeduw.uobaghdad.edu.iq/index.php/journal/article/view/43.

All articles published in Journal of College of Education for Women are licensed under a Creative Commons Attribution 4.0 International License.