Miraculous character in Fadhil Al-Azzawi's Novels
Jinan Mohammed Farhan

Atheer Mohammed Shihab
Abstract
this research adopts the study of experimentational fiction in the characters for the writer Fadhil Al-Azzawi ,which appear in the miraculous characters that the writer creates in his enumerative paragraphs , and these characters are featured by there reveling on traditions which is prevalent in the formation of these characters, The research also included theoretical beginning foe experimental fiction and miraculous characters, followed by analysis and examination of these characters in the writer`s texts, finishing by an epilogue for the results of the research , giving the references and resources we depended on writing this research .
Downloads
Download data is not yet available.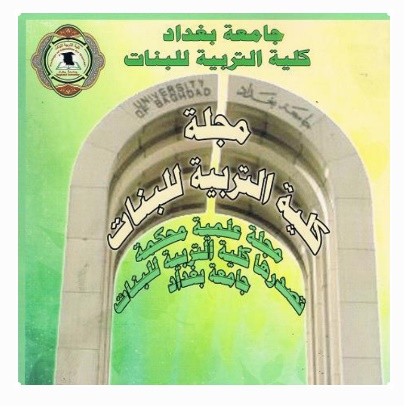 How to Cite
Farhan, J. M., and A. M. Shihab. "Miraculous Character in Fadhil Al-Azzawi's Novels". Journal of the College of Education for Women, Vol. 29, no. 2, Jan. 2019, http://jcoeduw.uobaghdad.edu.iq/index.php/journal/article/view/38.

All articles published in Journal of College of Education for Women are licensed under a Creative Commons Attribution 4.0 International License.