Rhetoric Effect of Ibn Al Faridh's Poetry Counterparts
اسماء خليل ابراهيم, فرج منسي محمد
Asmaa Khalil Ibrahim

Department of Arabic Language- College of Education for Women - Al- Anbar University

Faraj Mansi Mohammed

Department of Arabic Language- College of Education for Women - Al- Anbar University
Keywords:
Ibn Al-Faridh, Poetry, Rhetoric
Abstract
 The Sufi poetry of Ibn Al-Faridh represents a true image of the spiritual  experience, in which he presented the bright aspects of  his experience, and his suffering in it, by formulating it in a poetic form, because the Sufi poetry is the result of an experience in which the Sufi seeks to achieve his goal of reaching the truth, and this is why Ibn Al-Faridh made his poetry a tool for expression on his own experience, the poet reflected his Sufi life in which he moved rhymes and weights.
   The poet Ibn Al-Faridh stands as a witness to his making of  Sufi poetry in the service of the purpose of who said, it is the embodiment of the Sufi journey in the stages, and the fluctuation in the places and situations, and it is a psychological, emotional and  honorable journey based on depicting the situation of the  poor self  in the places of gathering and separation, and rhetoric worked  wonderfully in its parts, he showed the arts of Al-Badeea as it is an art related to the depth of depiction of gathering and separation, the pain of the self in its separation after the first meeting and its nostalgia for eternal gathering . His poetry appears to have built a solid and intentional structure in which the language has transformed into a harmonious transformation with the sentimental, honorable soul highness. Al-Badeea played an essential role on the level of thought, evidence, and construction, as well as his aesthetic role.
Downloads
Download data is not yet available.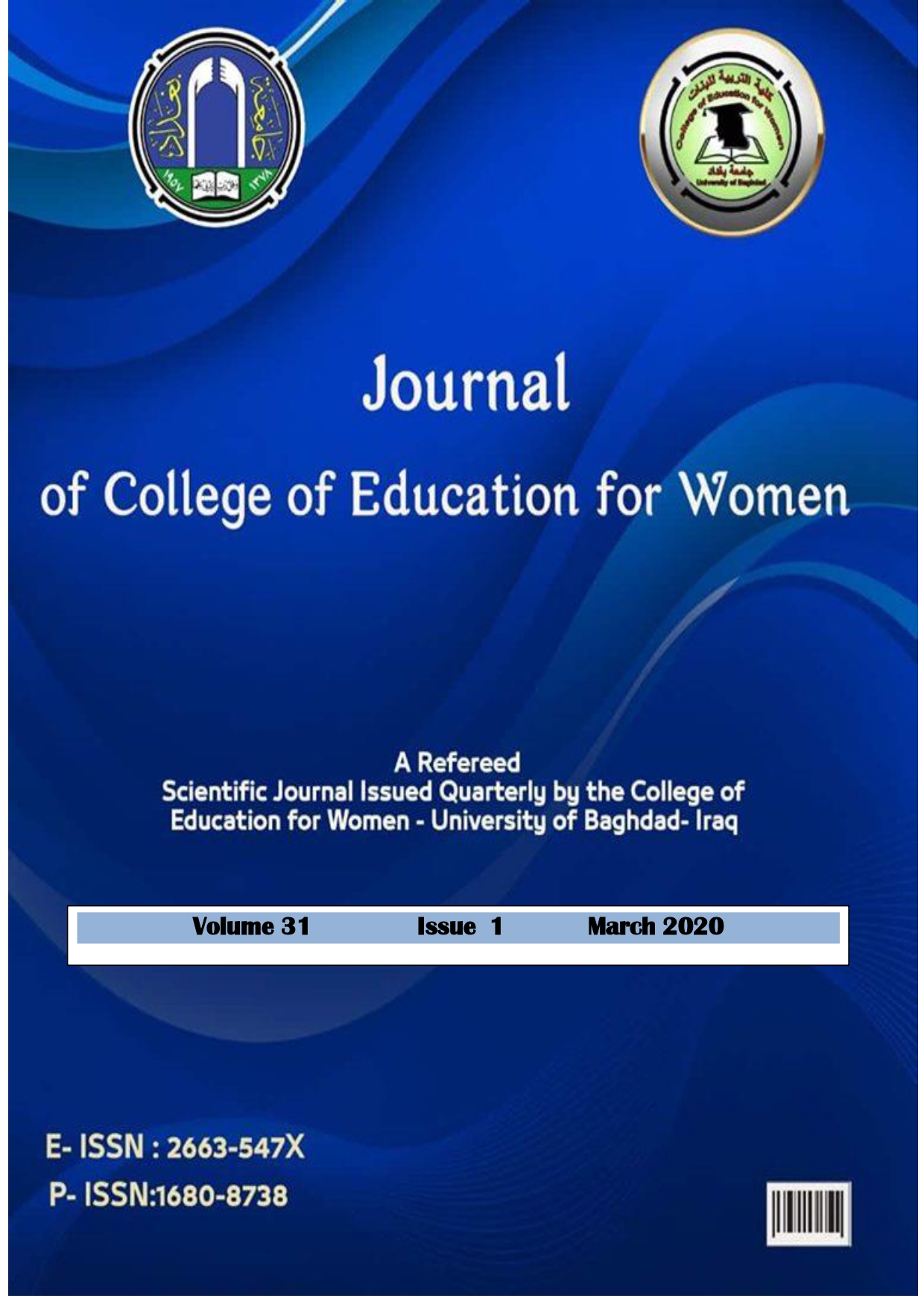 DOI: https://doi.org/10.36231/coedw/vol31no1.16
 Received 7/8/2018
 Accepted 31/1/2019
How to Cite
Ibrahim, A. K., and F. Mansi Mohammed. "Rhetoric Effect of Ibn Al Faridh's Poetry Counterparts". Journal of the College of Education for Women, Vol. 31, no. 1, Mar. 2020, p. 251-, http://jcoeduw.uobaghdad.edu.iq/index.php/journal/article/view/1342.

All articles published in Journal of College of Education for Women are licensed under a Creative Commons Attribution 4.0 International License.